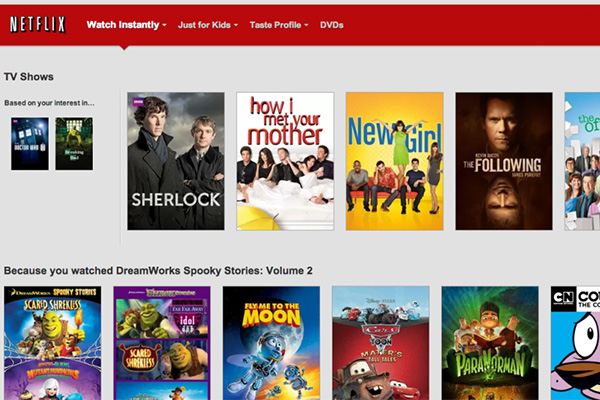 Netflix Quick Guide: How To Watch Netflix On Your TV [Video]
Video uploaded by Netflix on December 5, 2013
Netflix is Just as Creepy as Your Fellow Show Binge Watchers
To the 53 people who've watched A Christmas Prince every day for the past 18 days: Who hurt you?

— Netflix US (@netflix) December 11, 2017
This is probably the most popular tweet by Netflix. This is also probably one of the creepiest tweets, if you are paranoid about Netflix watching you. Even at the end of the second decade of the 21st century, some people still find it unbelievable and creepy if their cable provider knows something about them. It has become pretty common knowledge that if you go out and buy a vacuum cleaner, Google or Facebook is simultaneously going to start advertising similar appliances on every page you visit. This is so common now, that it is surprising that people still find this shocking.
TV and Websites go hand in hand and are inseparable nowadays, and not just because they share cable. Back in the day, when audience viewers wanted to request what they wanted to watch on their TV, they had to either call the TV station or write a letter. The Television company used to just make an approximate guess how many people were watching a specific show. Today, Netflix or any other company can get a more precise number of watchers, which is way more convenient.
God knows, we have enough reasons to be paranoid nowadays, but being watched by Netflix is the least of our problems.
Other people don't consider this tweet creepy, but offensive instead.
This is why I don't Netflix. My personal viewing habits are not fodder for tweets. https://t.co/FnVltTRPir

— David Walker 🎄 (@D_Walker1773) December 11, 2017
I can totally agree with this. After all, if you come up with the typical romantic cinderella story movie, you will have to realize that the audience who will be watching this will be females between the ages of 5 and 85, approximately. The thing is though, you shouldn't try to offend the people who are paying you money, Netflix, and keeping you in business. I have a theory that perhaps the point of this tweet was just to get it to go viral for advertisement purposes. In retrospect, this is genius. I won't deny, even I am considering watching this movie after reading this tweet. Good game, Netflix.
Links
<!-comments-button-->