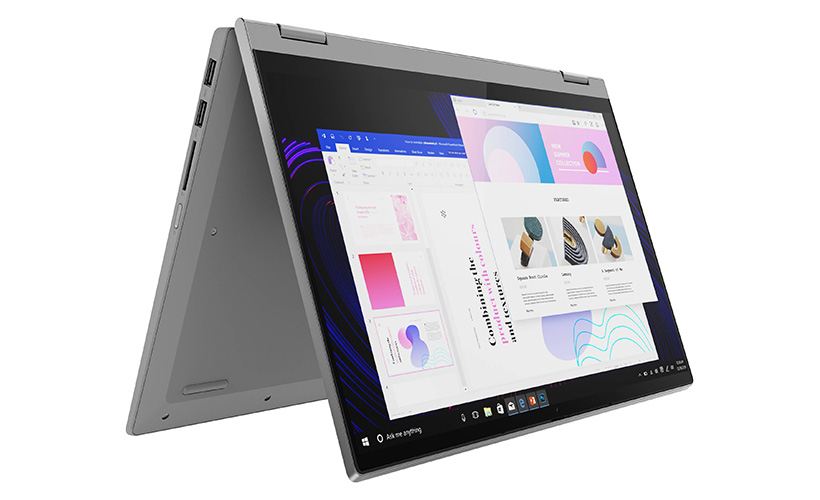 Laptops: Cream of the cream of the top of the crop
Choosing the best laptop is not an easy task. If only because "the best" per se – and in the tech world in particular – is not that easily defined. There are too many factors playing into it, the overall context is way too rich. The question which device is best immediately causes the next one: best for whom, for what purpose, in what way…
So to give you the idea of what you should look for in the latest laptop crop we had to break our answer into several sections. There won't be just one winner of the field (nor even two or three). However, we hope that, having read our review of these multiple winners of various categories, you'll find something just for you among them, whatever your preferences are.
Now let's start with the machine the best suited for those who work with information. Which mean that in their portable computer, they will look, first and foremost, for a very reliable, tough keyboard, fine audio / recording capabilities, mighty camera (especially now when Zoom, Skype, Viber, etc. rule the day) and, very possible, the option of throwing large screen to the mix (meaning the according slot and card). Well, in our opinion, the newest machine where all of this is very nicely combined and practically perfectly balanced is Dell XPS 13. This line is equipped with impressive processors (up to i7 and bringing you no less than i3 even in the basic model), includes FHD and 4K versions of display (you can also choose between touchscreen and regular monitors if you'll go for FHD) and these models may well last you a day on one battery charge. Besides, they are small and don't weigh much, which adds to portability, and as for the keyboard, not just is it durable, but also virtually noiseless and won't require much effort on your part. Their only (possible) downside is the relatively small screen (13.3, to be precise), but XPS 13 does allow for adding another one externally.
As for those, who are constantly on the move due to the nature of their work, and, therefore, need small size and a light weight (also accompanied by high adjustability) from their machine even more than the above category – while still requiring that this small form would boast a substantial amount of power – we recommend taking a look at Elite Dragonfly by HP. Because it represents pretty much this exact combination. Weight under 1kg, high-quality (FHD, to be precise), display sporting full rotation capability, protection against spill, privacy view option, mighty audio / video equipment (3 microphones and 4 speakers support the HD-capable webcam) and efficient touchpad (touchscreen is also available on some models) – what's not to like? Except, perhaps, the price, starting from $1,665, but then again, it would be a bit cheeky to expect all that to come cheap…
And, speaking of high prices, creative workers and those who need a lot of oomph from their laptop would, in our view, be best off with – whoda thunk it – an Apple device. More precisely, with the 16-in MacBook Pro model. True to its reputation of visual power master, Apple fitted this particular line with the display type which (on top of sporting all the famous Retina qualities) can give you the DCI-P3 color standard, suitable for broadcasting, top-end Intel processors (i7 to i9), AMD Pro graphics and multiple microphones and speakers (3 and 6, respectively). In addition, it isn't even overly heavy at its 3kg. All in all, the costs might be a bit stinging, but at least you'd know you didn't spend this kind of money for nothing.
But if the price is one of the most important considerations for you, look no further than Acer Swift 3. Its AMD Ryzen 4000 processor is reported to be a big advancement over its predecessors, it offers up to 16GB of memory and up to 1TB of HD, it is feature-packed (you'll find all kinds of connectivity here, and all of them are of the highest standard, such as 5.0 version of Bluetooth), FHD-equipped (even if the screen could be a bit brighter) and it's certainly not fragile, yet just a little – 200g, to wit –heavier than 1kg. Not too shabby for the starting price of just $619.
And if you are constantly on the move, let us remind you that Dell has a reputation of extremely durable machines for a reason. Which is only further proven by their Latitude 5420 Rugged (indeed) model. It combines more than reasonable (if not the most extreme) toughness, respectable power and affordable price. On top of good resistance to elements, it is long-lasting (especially if you'll go for the second battery option), has quite a good monitor for a "rugged" model (FHD included), its connectivity can compete with some higher-end models, you can choose between Windows and Linux and even go for 4G LTE broadband. Plus, big as it is, it's no heavier than 2.22kg.
However, if you are just starting to get acquainted with the laptop world, we suggest the Elite Folio made by HP as the best device for beginners. It may not have the highest specs out there (the processor is neither of Intel nor of AMD or Apple brand, but the Snapdragon by Qualcomm), but it's incredibly flexible, offering both computer and tablet capabilities (further boosted by Slim Active Pen), its battery is reported to last day and night even you'll play video on it, it weighs just 1.3kg and its connectivity is beyond reproach, what with both 5G modem and 4G LTE broadband coming with the package. Overall, it balances easiness and convenience of use quite well. Though you'll have to wait a bit before you'll know how much it will cost.
And, to round it up, a quick advice to those whose first priority is the brand or the platform. For Apple lovers we recommend one of the cheaper and lower-end, yet still impressive MacBook, the Air version. It's not expensive (for Apple), not power-hungry, highly connective (the top-level Bluetooth and Wi-Fi included), plus the color standard, as opposed to RAM and storage, is level with the aforementioned Pro model. Microsoft Surface fans would, most likely, be happiest with Laptop 3 line, consisting of two models (based on Core and Ryzen, respectively), both coming with touchscreen displays and differing just by 20g of weight (both much lighter than 2kg). The higher version sports better Wi-Fi standard (Wi-Fi 6 as opposed to Wi-Fi 5) but a smaller screen (by the whole 1.5 inch, actually). Note, though, that they are not particularly long-lasting: the tests don't even confirm the company's 11hr claim (both models petered out at almost half as long a time). And if your preferences are more original and gear towards Chromebook, Pixelbook Go would be our pick. On top of Core processors (up to i7, in fact), they will give you good display (between 166 and 331 ppi), won't break your budget (the Core i3 version costs just $649), and their batteries are notably more powerful than those of Surface (tests had shown 12 hours longevity). Finally, don't think we have forgotten about the Linux crowd. Here is when Dell comes into the picture again, this time with the XPS 13 Developer Edition, which is every bit as powerful as the aforesaid Windows XPS 13 and starts at very affordable $899. Though it might bring with it an additional cost of docking station for those who'd want a big screen hooked into the machine. But then again, being different also comes with a price…
Links
Best Laptops of CES 2021 [Video]
Video uploaded by CNET on January 13, 2021

<!-comments-button-->