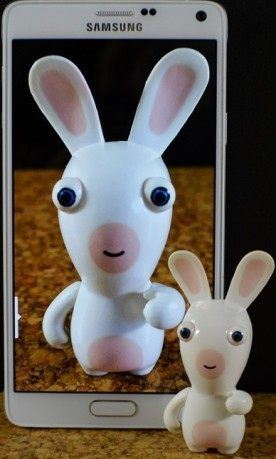 Top Apps To Improve Your Smartphone
Smartphones and Applications
About 50% of smartphone owners say they couldn't live without their smartphone. Even though an average user unclocks their smartphone 110 times each day, 65% of those users do not download any apps in a given month.
Google Translate: Google's translate app has some serious functionality. It can now translate speech and text in most languages, with the app listening for a response to translate it back to you in the host language. Google Translate can scan foreign text and translate it back to you, although it's worth noting that it works best with printed text, rather than with text that is handwritten.
Moodnotes: Moodnotes is a digital diary for tracking your moods. It prompts the user to explain his or her feelings to help spot triggers for low moments. The app provides tips on how to avoid the thinking traps that may cause them.
Clue – Period Tracker: Clue focuses on the fertility cycle. A woman can use it to track her cycle throughout the month, whether the goal is conception or simply understanding the cycle's pattern better.
MyFitnessPal: MyFitnessPal is one of the simplest ways to quickly log your calories. It helps by setting a daily target to suit whatever your current fitness plan is. It works well with other health apps too, from Fitbit to Runkeeper.
Rightmove: Rightmove is an app for browsing homes. Since the person who's hunting for a house to purchase might be checking Rightmove morning, noon, and night, it's good that the app is so quick and easy to use.
Runtastic: This app is supposed to help you sleep better and improve your night habits. Installed on your smartphone at your bedside, Runtastic measures your sleeping patterns, while its alarm aims to wake you at the best time within your cycle, avoiding morning grumps.
Bumble: This app aims for a more female-friendly spin on dating. You can browse and swipe right like Tinder, but if the vis-a-vis doesn't chat for 24 hours, the connection disappears. For same-sex couples, either has to act to stay connected.
Peak – Brain Training: Peak trains your brain on a smartphone or tablet, with dozens of mini-games designed to test your thinking skills and track your improvement over time.
Zombies, Run!: Zombies, Run! has a creative method to get you jogging: a horde of undead chasing you. The story from Naomi Alderman keeps your interest high. Fortunately, they are only virtual zombies.
Citymapper: From tubes and trains, to taxis and buses, Citymapper suggests routes, each with a projected time, with alerts on weather, strikes, and other issues.
Hotel Tonight: A growing number of people are choosing not to book accommodations ahead of time, but to instead book their hotel the same day with Hotel Tonight. In fact, its speed and simplicity play into that: a few taps and you're all booked up.
Duolingo: Learn Languages: Tons of language-learning apps exist, but this is one of the simplest and at the same time the most effective. Its bite-sized lessons are a fun way to get up to speed in Spanish, French, German and other languages.
See also:
Apple Encyclopedia: all information about company, products, electronic devices, operating systems and apps.
iGotOffer.com: the best place to sell my used Cell Phone online for the top price. Free quote and free shipping. BBB A+ rated business.
<!-comments-button-->