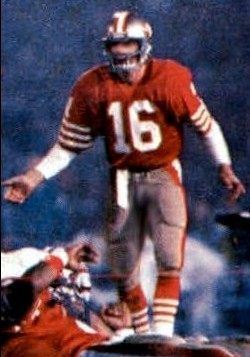 Best Online Resources For Sports Fans
Here are a few favorite sports haunts online all the way back to 1995:
Best place for instant scores: Prodigy and the cable sports channel ESPN Have teamed up to provide ESPNet. It's virtual sports hangout.
Best place for Joe Montana fans: Prodigy's National football League Online Fan Club puts gridiron enthusiasts in touch with NFL players, breaking football stories, and exclusive information on the game.
Best place for replays: Delphi's Sports Connection online SIG (at the system prompt type Sports Connection) offers a database of sports audio clips that you can download and play on almost any PC or Mac.
Multipanel you play everything, from football to hockey to baseball with other cyber-jocks.
Best place to argue about the Dallas Cowboys: America's Online Grandstand is a place for sports fans to talk, write and roar about happenings both on off the field, court or rink.
Best place to wrestle: The Online Sports BBS of Toronto has its own professional wrestling league, where members can role-play as Hulk Hogan (or his manager). The service also provides 24-hour sports news and stats.
For literati and groupies: Dylan Tweney , author of The Traveler's Guide to the Information Highway, identifies the best of the high-brow culture inner sanctum-sanctorum online. Jason Snell, the founding editor of the online magazine InnerText, points out the hippest places for pop-culture addicts to hang out.
Best place for pop music groupies. Find out if there is a Musical Mailing List (Internet e-mail) for your favorite band. These e-mail missives are circulated among an intimate group of fans who discuss concerts, new recordings, group gossip, and the like. You can get a list of the mailing lists in the Usernet newsgroup rec.music.misc by selecting Search for Topic and entering Mailing List. Or to find out when your beloved band is coming out with its new CD, subscribe to the Internet e-mail list Newreleases, which gives you an updated listing of what's coming up every week. To subscribe, send the message to…
Best place to read everything you should have read in college: Project Gutenberg on the Internet is converting public-domain literature into electronic form and distributing it as far and as wide as possible, free. In addition to all of Shakespeare's works and the King James Bible, there are dozens of other classics of literature, philosophy and history.
Best place to view online cartoon art: Two comic strips are available online: "Doctor Fun" by David Farley ("A Far Side"-style one-panel strip) and "NetBoy" by Stafford Side (a "Life in Hell"-style multipanel strip). You get the best view from the Web, so for "Doctor Fun", go to… For NetBoy go to:…
Also available in digital format is Scott Adams's syndicated cartoon "Dilbert" on America Online. Adamas, an AOLer, also writes an entertaining periodic e-mail newsletter about the comic strip. His e-mail address: …
Best place for literati: CompuServe's Literary Forum is the hangout for aspiring and published writers, book lovers, and litaddicts in general. Favorite sections are Poetry&Lyrics, Mystery&Suspense, and Romance/Historical. The forum also offers an online writing workshop.
Best place for alternative reading material: Zines meet cyberspace. These electronic newsletters range in subject from political satire to historical research, and many intriguing and odd-ball topics in between. You'll find them on CompuServe's Electronic Frontier Forum, in the Zines from the Net Library; on AOl, in the Software Libraries-Palmtop Paperbacks/Ezine libraries; and on the Internet at:…
Best place to find a good bookstore: The atmosphere is definitely highbrow in the Internet newsgroup rec.arts.book, but it's not inaccessible – everyone here just loves books.
­See also:
Apple Encyclopedia: all information about company, products, electronic devices, operating systems and apps.
Joe Montana. Photograph of public domain

<!-comments-button-->