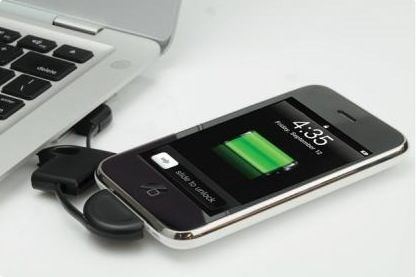 Syncing iPhone to Your Computer
Syncing iPhone to Your Computer: What do you do after you purchase a new iPhone? After you sell your old iPhone and buy a new one, you can manage content by syncing the iPhone to your computer. The first step to syncing your smartphone to a computer is simple. First, plug the cable that came with the iPhone into a USB port on the computer. The other end of the cable goes into the dock connector on the bottom of the iPhone. After you plug the cable in, the phone will begin to sync. The rest of the sync process happens in iTunes.
If you are setting the device up for the first time, check out the How to Activate an iPhone section. The first screen should be the iPhone management screen. If this screen doesn't appear, find the iPhone button and click it. This button is located at the top right corner of the iTunes window. Clicking this button will take you to the management screen.
The iPhone management screen offers a basic overview and option information for your phone. Navigate to other screens via the tabs at the top. In the iPhone box at the top of the screen, you'll see a picture of your iPhone, the phone's name, storage capacity, version of iOS it's running, serial number, and your phone number.
Also note that the Version section in the top box lets you not only see what version of the iOS you're running. You can also check here for updates to make sure you have latest version of the iOS, and restore your iPhone to factory settings.
This section details your backup options and what backups you have available. You can choose Automatically Back Up and choose where your iPhone will back up its contents. If you're using iCloud, your data will back up there daily.
This computer section backs up all of your data when you sync your iPhone to the computer. You can also encrypt iPhone backup by selecting the option to password protect the backups on your computer. You can also click the Back Up Now button – to initiate this process on your iPhone right away. The option Restore Backup allows you to restore an existing back up onto your iPhone.
­See also:
Apple Encyclopedia: all information about products, electronic devices, operating systems and apps from iGotOffer.com experts.
iGotOffer.com: the best place to sell my used iPhone online. Top cash guaranteed. Free quote and free shipping. BBB A+ rated business.
<!-comments-button-->