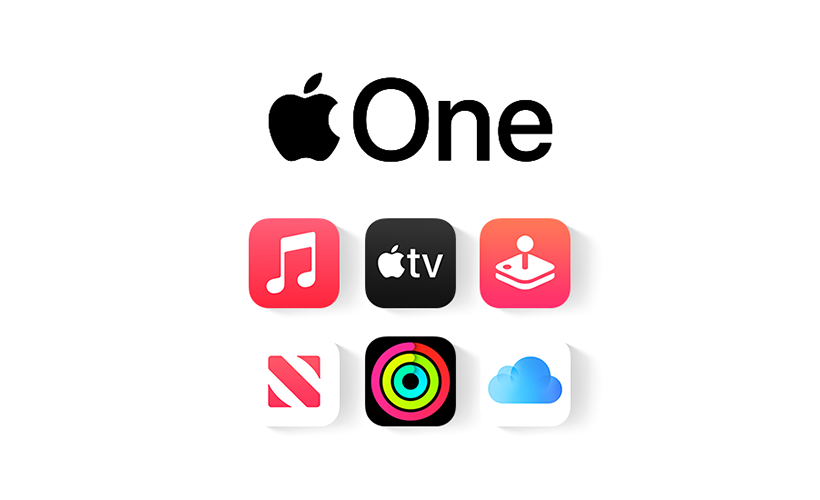 Temptation of the Apple One
It's always nice to get yet another evidence that our audience relies on us for buying advice. Like with this question about whether it would be worth our reader a while to buy the Apple One Family service (which, in true accordance with its title, gives the entire family of Apple account's owner the access to everything offered by this account, from news and games, to music and fitness experience). So of course, we did our best to research this topic and here are the conclusions and recommendations we have come up with.
First of all, buying is not a very precise term in this case. You will receive all the aforementioned Apple One's content – i.e., Music, News, Fitness+, Arcade, Apple TV+, etc. – not for a one-off payment, but only as long as you continue to pay your subscription, regardless of which services you'll select. In other words, it's what Apple rents to you, as opposed to selling, which is, of course, an immediate turnoff for anyone hoping for once-and-for-all access ownership… (But it serves them right for being so naïve. We are as annoyed with that current zeitgeist of preventing buyers from getting full proprietorship of what they pay for as any of you, and we, too, are not happy that it is now spreading from the big companies to the smaller ones as well. However, expecting to constantly receive new data, experiences and entertainment – which is exactly what Apple One gives you in exchange for the subscription – having paid just once for all these riches, is a bit rich. No pun intended. We think).
So, in case if you already pay for such services as Music, TV or Arcade anyway, going for One Family will cut the amount you regularly part with, which can't be a bad thing. Plus, you'll have more iCloud space for this money. If your free storage is close to running out by now, it might be one more sound reason for switching to Apple One's plan, but…
But herein lies the rug, which might give a pause to the more wary among us. Because while you can drop any of the other services at will and at any moment – for example, if your income will get a bit tight or (God forbid, but who knows) you find a better Music / News provider – it will be trickier with iCloud, as your personal data, from texts to photos and videos, are much more precious and much more difficult (not to mention dangerous at times) to part with. So it's up to you to decide if you want to get quite that dependent on Apple, fine company though it is… or you'd rather not make continuing your subscription quite so crucial for you. You can, of course, switch providers, but that might turn out too much trouble, after all. Besides, even in our tech-advanced times machinery does have a habit of occasionally failing us, and being parted with your beloved pictures or sensitive info at a whim of connectivity is not everyone's cup of coffee (to say the least).
And finally, there is a little matter of availability – or rather lack thereof as far as the aforementioned Fitness+ is concerned. So far, this particular part of Apple One covers only several English-speaking countries. Thus, if you are particularly after that (so much so that you are willing to go for the Premium version of Apple One, because the regular one doesn't include it anyway), don't bother unless you are a resident of one of those. There is not even a schedule for Fitness+ availability expansion as yet, far as we know.
Thankfully, Apple One also offers something to make up for all these downsides, and this is flexibility (then again, it always comes with service bundles and subscription plans, so it would be weird and uncharacteristic for Apple to slip up so badly as to forget about it). To wit, you get to pick and choose not just between regular and premium bundles, but also between particular services you will get access to. For example, you can, as suggested above, just upgrade your current account – with its current contents – to the Apple One version and be done with it. And that, in turn, will also affect the end price, allowing you to save even more in the process.
So for everyone interested in renting – not buying, let us stress that again – Apple One Family Service, here is that advice you wanted: think carefully what exactly do you want to get from it, check watchfully whether it is actually on offer (and whether this particular offer applies to you), then choose the plan wisely and, as usual, don't forget to read the small print. And if it all sounds overly familiar in parts, that's just because on the market – even the digital one – some things remain the same despite all changes.
Links
Apple One subscription bundle is great for Apple fans [Video]
Video uploaded by CNET on September 15, 2020

<!-comments-button-->