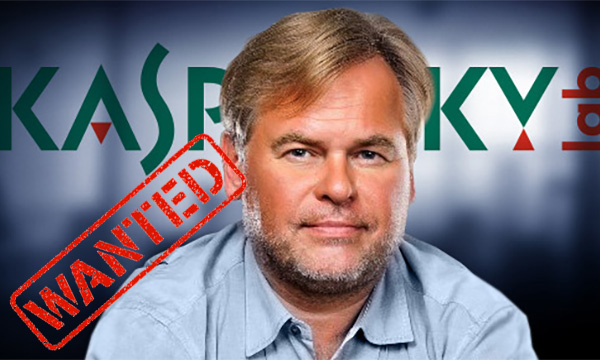 Kaspersky Internet Security 2017 Review [Video]
Video uploaded by The PC Security Channel on August 19, 2016
Should We Trust the Kaspersky Antivirus If Our Government Doesn't?
Federal agencies have just three months to root the Russian antivirus program out of their computers and networks. The acting homeland security secretary Elaine Duke issued the ban last Wednesday, on September 13, 2017. It's an unprecedented move in the cybernetic world.
Until now the cyber world has had absolutely no limitations. It didn't matter what gender or nationality you were in the online world. The
Trump Administration has put an end to this era of innocence. If we're going to be truly honest, it was Kremlin that started this game. It recruited cyber criminals to tamper with our election system. This is not something any democracy can tolerate. Whether or not the Russian government supported the hackers, is still yet to be discovered. But after this, there is no way any Russian software can be used in federal agencies under any circumstances.
You may object that Eugene Kaspersky can be a law-abiding citizen and businessman, and that his product is meant to protect computers and not hack them. I will tell you one thing, that there's no such thing as the 'law' in post-Soviet Russia. Right now it's an authoritative state, policed by ex-KGB officers. Not only do they own all the offices, they own shares in every major business as well. Either they personally do or their closest buddies do. Eugene Kaspersky just happens to be an ex-KGB officer himself. He's what they call a 'chekist' in Russia.
You can check Wikipedia yourself and you'll see that he graduated from a technical faculty of the Higher KGB School in 1987 with a degree in mathematical engineering and computer technology. This information is completely open to the public. Frankly, I think our government was crazy to ever consider the idea of installing his product in their office systems. Because any antivirus is the most powerful spy on your computer.
The antivirus is monitoring your files – ALL your files – and activity, compiling reports and sending them back to the tech support servers. It has an access to all your passwords, to the hard drive hidden sectors and more. Just imagine what a damage this tool can inflict when given a certain order. The worst thing is that an antivirus would never even be suspected as a threat… unless it's developed in the biased country that attacked their neighbor, taking away its territories.
I really would like to see the Senate Committee to investigate further into the matter and to see who advised the Kaspersky antivirus to be used by federal agencies in the first place. Eugene Kaspersky developed the cyber security system for FSB back in 2009. The project was supervised by Igor Chekunov, Kaspersky Lab's chief legal officer and an ex-chekist himself. Even if he is an honest businessman, I think, it's obvious where his loyalty really is.
Let me just clarify one thing, the Kaspersky antivirus is great, it's really great. It comes in package with other useful apps like the Password Manager, Parental Controls and Kaspersky Secure Connections -but it by no means, should be used by U.S. federal agencies.
Mr. Kaspersky is doing his best to protect his reputation. He opened his antivirus code for an inspection and claimed that his company always saw to his clients' best interests and no one else's. The problem is, that FSB (ex-KGB) is his client TOO. The revenues from federal agencies is very small and closing to zero as the Russian antivirus maker said. But as a businessman, Mr. Kaspersky understands that the home security directive is a sinking blow to his company's reputation.
I can believe that to some extent, Mr. Kaspersky is maybe an honest businessman. Perhaps to any average Kaspersky user he is by no means a threat, and in fact honest. But if a former colleague of his were to ask for a favor, I don't think he would deny them of that. Especially not in modern day Russia today.
The problem is, I truly do not think he is an honest man. There was some fishy business going on about a virus spoofing back in August 2015, when two former Kaspersky employees reported that the company introduced modified files into the VirusTotal community anti-virus database. It was done to trick its competitors' programs into triggering false positives.
Once again, Kaspersky ordered to label important files as viruses so that they will be erased by other antiviruses. He himself targeted the competitors, as he felt they were copying the company's software. Can you imagine if ESET's SEO gave such an order? This case was silenced in the Russian media, but this information made its way into a Wikipedia article.
So, my answer to the original question in the heading is… NO. No, we should not trust the Kaspersky company. Why? Well, because Eugene Kaspersky is working for Russia, paying his taxes in Russia and developing his products for Russian Intelligence services. So allowing anyone with that kind of power and knowledge into our own government would just be a huge mistake on our part.
…
When I was over with the article, the Academy Award winning actor Morgan Freeman posted his Investigate Russia video. He has become the face for this non-partisan, non-profit organization that is investigating the Russia attacks against democracy, including the cyber-attacks.
I absolutely, absolutely love Morgan Freeman. He's amazing! And I'm very proud my favorite actor shares the concern about Russia's growing attempts to compromise our cyber safety. We aren't perfect. And we know it. We have to do a lot of things to make this country a better place. But perfect or not, the USA is not the Kremlin hackers' playground.
Links
If you prefer to get rid of your old electronics, you can easily trade them in online for top dollar: Sell used electronics online now!
Everything About Apple's Products – The complete guide to all Apple consumer electronic products, including technical specifications, identifiers and other valuable information.
<!-comments-button-->