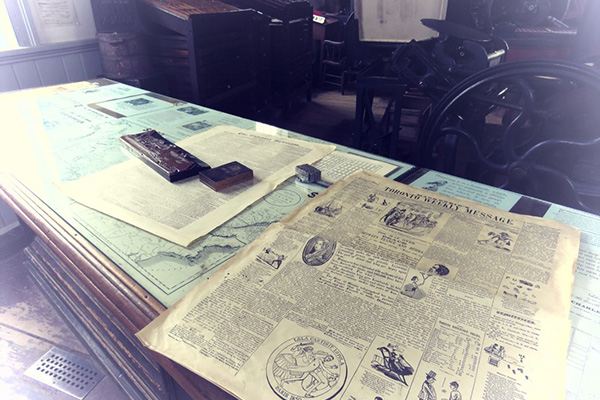 Four Ways to Fight Boredom
Being bored is an unpleasant feeling. What's more, boredom can even lead people to engage in dangerous activities, such as taking drugs for recreational purposes. Of course hobbies and other types of entertainment help, but not everyone has hobbies. The present short article attempts to showcase some of the ways to alleviate lack of enjoyable activities.
1. Socialising
One of the best ways to alleviate boredom is hanging out with friends. Friends, close friends and even acquaintances have a lot to offer. Talking to people you trust, are interested in and whose company you enjoy can be a great way to pass the time. So if you find yourself in a situation where you have nothing to do, call a friend. Go out, engage in some mutually enjoyable activity, do things together and so on. Just chatting, whether small talk or a deep discussion will keep you stimulated during your times of leisure where you lack ideas on how to entertain yourself.
However, some people are very lonely and have too few or no friends. While everybody needs friends, the predicament is not a disaster. Making new friends becomes harder with age, but it is still possible. Websites such as MeetUp or online chat rooms are a great way to socialise and meet new people. You might not make the closest and best friend of your dreams, but warm human interaction will surely help with loneliness and boredom.
Facebook, Twitter and other social networking Websites are another great way to socialise.
2. Movies and TV shows
Watching TV is as much a national sport as shopping. While watching TV is a rather passive activity, it's a good way to entertain yourself. Interestingly, some psychologists maintain that complex shows such as Lost or The Office may even stimulate cognitive processes. The effect is brought about by the cognitive demands of following the complicated plot, deciphering mysteries and keeping track of different characters and story lines.
Going to the movies may be even more entertaining because you participate in an activity together with other people. Being part of a community provides a feeling of belonging and while watching a movie with a crowd of strangers does not translate into a community feeling, it is till better than being alone. Nonetheless, an important distinction must be made between loneliness and solitude. Unlike loneliness, solitude reflects contentment with being alone. Some movie theatres even have the option to order food or alcoholic and other beverages while watching the movie, so going to the movies may be a very pleasurable and entertaining activity. Additionally, most movies are several hours long and will occupy your time for a while.
3. Reading
Over the last decades, reading has become much less popular. So much so that many publishing companies went bankrupt. Hard copies of magazines have taken a back seat to online publications and e-books have replaced printed literature. Despite this, reading can be a very enjoyable and entertaining activity. Whether it's a book, an online article or research paper, there are numerous choices as to what to read. A personal anecdote of the author of these lines is the 2 weeks spent after a wisdom teeth removal surgery. The only salvation from the boredom of laying in bed recovering for 2 weeks was to read an excellent book. The story was so interesting that it even dulled the pain.
If reading does not appeal to you, you might try interactive reading. For the purposes of this short article, interactive reading refers to reading results of psychological tests. Actually, finding out about your personality, cognitive style and other personal traits can be quite interesting. After you complete such an assessment you automatically get explanatory results. Reading about yourself may be more appealing than reading about other people, the news or technological and scientific breakthroughs.
4. Sports
An unfortunate consequence of extreme boredom is turning to drugs or alcohol as an escape from the dullness of reality. While most people do not become alcoholics or addicts as a result by abstaining from substance even when very bored, some wisdom may be gained from addiction medicine. One advice is to engage in sports. If you are not naturally prone to athletic endeavours and might not want to learn alpine skiing or snowboarding at 40 years old, a simple and easy way to exercise is enrolling at the gym. On top of relieving boredom, fitness has countless health benefits.
Exercise is much more than muscle and cardiovascular stimulation. Engaging in exercise releasees endorphins, the body's natural feel good drug. The chemistry involved is responsible for the positive feelings occurring after a good workout. To go to the gym regularly requires discipline and commitment, but it becomes easier if you learn to enjoy it and start deriving pleasure from it. Working out can become a healthy obsession because it also motivates you to eat better and makes you feel proud and good about yourself when you begin seeing the results of your hard work. If you never exercised and don't know how to target the muscles, lose weight or become more toned, you might want to consider hiring a personal trainer. Most gyms and fitness clubs provide this service.
We hope you enjoyed this short text and we welcome any questions or comments you may have. Thank you for reading.
Links
Maybe you are boring because you don't know what to do with your old electronics? It's easy: just sell your used gadget! iGotOffer is the best place to sell used devices online.
Everything About Apple's Products – The complete guide to all Apple consumer electronic products, including technical specifications, identifiers and other valuable information.
Everything About Microsoft's Products – The complete guide to all Microsoft consumer electronic products, including technical specifications, identifiers and other valuable information.
What To Do When You're Bored [Video]
Video uploaded by MayBaby on July 6, 2014

<!-comments-button-->