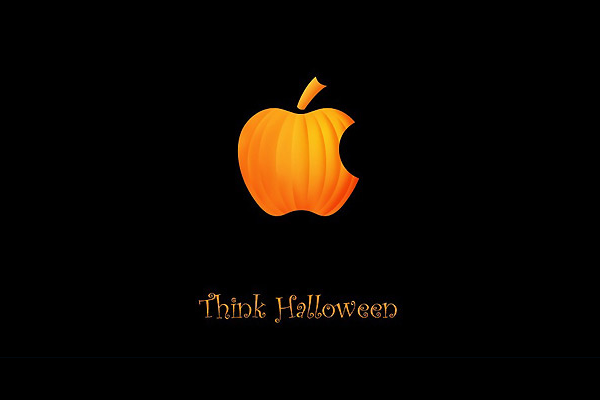 9 Halloween Apps to Spook Up Your Holiday
There are so many Halloween apps to choose from, it can be mind boggling. To save you time, we did the research for you. Some of the apps that follow are designed to scare your kids silly while others will keep them safe and smiling over the holiday.
1. Next Door
NextDoor, a popular social network that connects neighbors to each other, has announced a new feature — a digital map that enables parents to plan the best 'trick or treat' routes for their little ones. It's great for the kids for obvious reasons and also for the parents, because you get to find out who your neighbors are.
2. Track N Treat
This free iPhone app helps parents track exactly where their children are while they're trick or treating. Track N Treat provides peace of mind for parents, and is a great use of location-sharing technology.
3. The Great Pumpkin Charlie Brown
It's the classic story we all grew up with plus some extra goodies like pop-up illustrations and avatars. Your kids are going to love this app. And so will you. Go Charlie Brown!
4. Ghost Observer
Use this awesome app to track spirits and see them displayed on your screen. But be forewarned – ghosts are everywhere. Use at your own risk!
5. Turned: Zombie Effects
This popular app gives your children access to the technology used in Hollywood movies to create scary special effects. Turn yourself into a zombie and share with friends!
6. Ghost Photo Maker
Use this app to make a frightening photo that you can share with your friends. With this app it is easy to make realistic ghost photos and decorate them with stickers and other special effects. Definitely the best Halloween photo prank!
7. Pandora – Halloween Party Radio
Who knew Pandora Radio was so into Halloween?! Now they offer awesome curated channels for almost any theme, and one of the best is devoted to Halloween. Now you can create the perfect atmosphere for the holiday. Includes such favorites as "Monster Mash" and "Ghostbusters."
8. Halloween Word Search
If you are seeking the scariest word search game on the market, this could be it. The Halloween Word Search app is a giant puzzle with nearly 2,000 words. On your journey, you will discover vampires, scary monsters and equally scary spiders. Don't be don't surprised if you get drenched in blood!
9. Ghost Hunter M2
In the olden days, if you wanted to hunt for ghosts, you needed fancy equipment and had to spend a lot of time on research. These days, anyone with a smartphone can hunt for ghosts. Enter Ghost Hunter M2, one of the most popular apps on the market, which was featured on The Tonight Show with Jimmy Fallon. Designed by engineers, It is considered by many to be one of the most advanced – and most accurate – ghost hunting tools available. Happy hunting!
With these apps, your children will be entertained throughout the holiday and well into the future. And even more important, they will be safe.
We wish you a Happy Halloween!
Links
Top 5 Free Halloween Apps – iPhone, iPad & iPod Touch [Video]
Video uploaded by October 28, 2015 on October 17, 2017

<!-comments-button-->