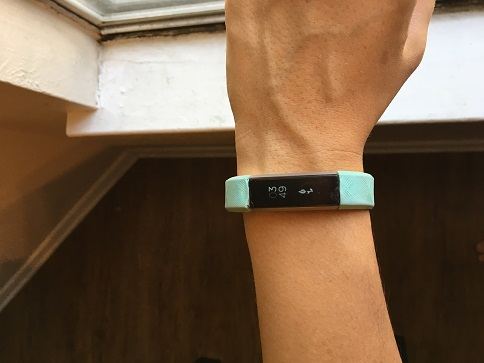 Wearable Technology – How Will It Influence Our Lives
Wearable devices are electronic devices intended to be located on or in an organism. These devices can have intelligent functionality or may be a part of an intelligent system via connectivity. The device may have control, communication, storage, or actuation capabilities.
According to many experts, the market of wearable devices is expected to expand by 80 percent a year between 2017 and 2021. These electronic devices were introduced back in the 1970s, with the first calculator watch. It wasn't until the XXIst century that many tech companies started developing new prototype devices such as an optical Google Glass (now defunct), which Google announced in March 2013. Then, more than 300 wearable devices were on the market at the end of 2015, and in 2017, a new smart wearable device is launched everyday.
Since then, many companies have released smartwatches, fitness and other activity trackers, navigation tools, smart glasses, virtual reality tools and communication gadgets. Today wearable devices are rapidly advancing in terms of technology, functionality, and size. With so many real-time applications, as wearable technology can collect biometric data such as heart rate, brainwave and muscle bio-signals from the human body to provide information in the field of health care and wellness.
The wearable market grows faster than the smartphones market. The global enterprise wearables market value is expected to grow from $220 million in 2017 to at least $12 billion in 2021, and the number of units shipped will climb from 320 million to 650 million or more in 2021. Experts also affirm that the use of smart glasses is expected to grow faster than any other category within the wearables in the coming years. Even Google is planning to relaunch its Google Glass. Another segment of the wearable category that is expected to develop faster than others is the augmented reality and wearable device applications.
Globally, the electronic wearables market has the potential to connect billions of objects to the Internet by 2021, ranging from tiny bracelets to powerful cars. This is all thanks to breakthrough in the cost of processing power, sensors and bandwidth to connect devices.
We should note however, that although many people are interested in wearable technology, many others have raised concerns over privacy and security. According to a survey conducted in 2017, more than 80% of US consumers surveyed were concerned that wearable technology could and would invade their privacy (at the same time a substantial 77% of US consumers think wearables would make people more efficient or productive).
Existing types of Wearable Devices today include: body implantable self-sustainable devices (which are considered safe to human body), skin patchable ultrathin wearable devices (which are flexible and stretchable), textile-integrated devices (which are flexible and stretchable with integration of various electronic components), and many accessory type devices.
Terminology used in Wearable Technologies
Wearer: Any living body that uses a wearable device.

Mwearable: A wearable device that has at least one media communication or storage capability.

User: Any living organism, physical object or software interacting with a wearable device, or acted by such a device.

Processing Unit: A unit or a set of units that processes the information received from any device and provides the results to the wearable device or the wearer.

On-body electronics: Generally, a searching system which helps people. It may be used to help the visually impaired or any other people with cognitive impairment. Anything from pulse waves or temperature sensors to GPS's worn by patients on their shoes.

In-body electronics: implants which help monitor or locate a wearer. For example, they could help find a missing cat. These devices can be used to perform Human Body Communication (HBC). This is a technique for transmitting signals between apparatus connected to a human body by using the human body having conductivity as a communication channel.

Smart clothes: Clothes equipped with electronic wearable devices. Some of the most typical users are sportsmen, runners, cyclists, caregivers, first responders, military and other personal. Smart clothes can monitor many body functions, like breathing rate, muscle fatigue, heart rate, sweat, performance tracking, bio feedback, etc.

Electronics in clothing (e-clothing or e-textiles) have great potential. Today various major companies are exploring the field, such as Nike, Levi, Underarmor, Adidas, Ultimo, etc.

See also:

<!-comments-button-->