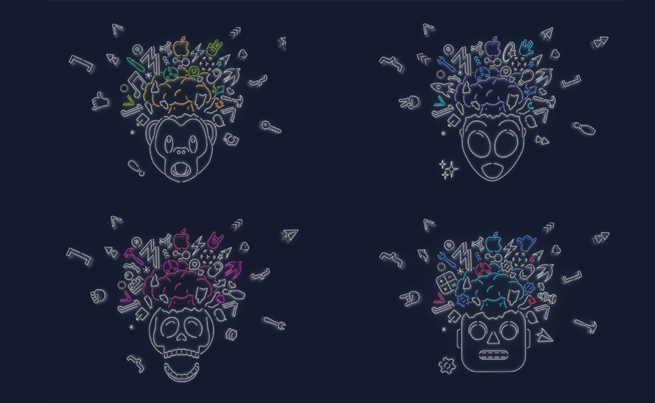 Expectations and Rumors around WWDC 2019 – Apple's Annual Conference
WWDC is Apple's annual Worldwide Developers Conference where developers can meet with over 1,000 Apple engineers. The 2019 event is to take place June 3–7 in San Jose, California. Average consumers are usually interested in a first-day keynote where Apple introduces upcoming software and new hardware. In 2019, tickets to WWDC are meant for developers in the first place and are priced at $1,599 each. Other attendees have to enter a lottery to get a ticket.
This year we'll see the new versions of iOS 13, macOS 10.15, tvOS 13 and watchOS 6.
iOS 13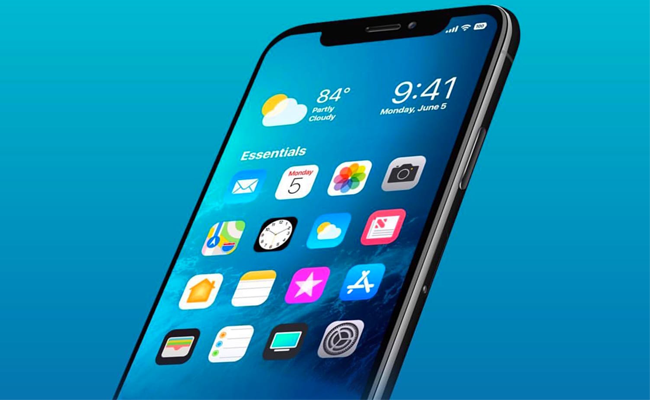 iOS 13, the next-generation version of iOS, will acquire a lot of features from the traditional desktop OS. Most reviewers mention Dark Mode in the first place, but it's just the beginning. Real changes lie deeper. Apple is set to merge their operating system in something absolutely new.
The new features list includes items multiple selection, selected items drag and drop, desktop-like undo-redo system with a three-finger swipe, multiple windows in one app and windows stacking similar to the pages tab stacking in a browser. Speaking of which, Safari on iPad will be able to display a desktop version of a website if it's more informative than a mobile one. In other words, iOS 13 users will regroup, select, move around files and icons lists not only in Finder, but also in Mail and iMessages.
Unfortunately, one will be able to enjoy the multitasking and multiple windows interface on iPads only, as the tablet has a large enough screen for that. It was Steve Jobs who said long ago that an index finger is the best stylus. Now, it seems, an index finger is the best mouse! We've mentioned before that Apple set course to merging its two OS and perhaps, the first move in this direction is the introduction of cross-platform apps that can run on both macOS and iOS.
The volume HUD will become less obtrusive, and the control panel will move back into the center. Siri will stop hearing its name in every occasional whisper or giggle. The Mute Mode will prevent notifications from popping up on the Lock screen. The Find My iPhone app will borrow some features from Find My Friends.
macOS 10.15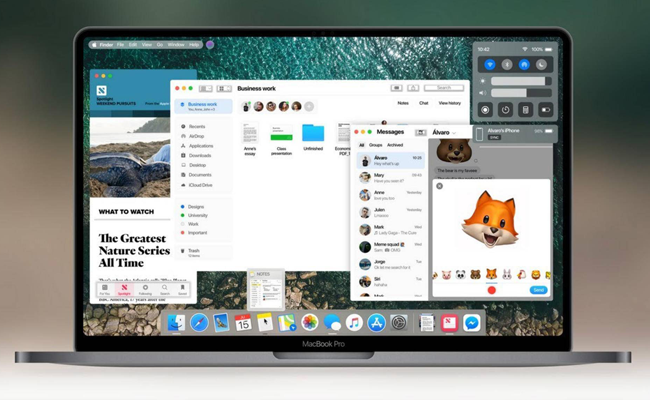 The next version of macOS, macOS 10.15, will be revealed at WWDC as well. It is to accumulate features from both macOS Mojave and iOS 12.
That's why the highlights of the new macOS are the cross-platform apps. These universal apps will have to run smoothly across Apple's operating systems and feature an interface that will work with a touchscreen as well as with keyboard shortcuts, a mouse or a trackpad. To encourage further efforts in development of such apps, Apple introduced a set of coding tools called Marzipan. Marzipan apps in the macOS will include new Music, Podcasts and TV plus the redesigned Books. iTunes will remain but primarily as the sync tool for old iPods and iPhones.
The new macOS will also inherit Screen Time, iMessage Effects, and an overhauled Find My iPhone app from iOS. The system will be able to recognize an iPad as an external display and will allow users to snap the windows at one side of the screen. The new macOS will also drop the 32-bit apps support.
There will be a change in the secure access system too. Apple is going to introduce the Apple Watch authentication to passworded macOS apps. For now the Apple Watch allows you to unlock a user's MacBook, but the developers decided to enhance this feature.
WatchOS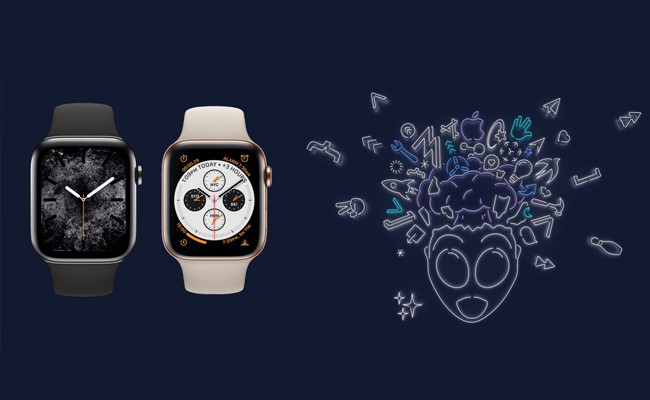 WatchOS 6 will get amazing new Health features like a "Dose" app for pill reminders and a "Cycles" app for tracking menstrual cycles.
When it comes to adding new apps and features to the Apple Watch, Apple is unstoppable. A Calculator app, a Voice Memos app, and an audiobooks app for will come to the Apple Watch and bring along Animoji and Memoji stickers!
When updated, your Apple smartwatch will be able to display the status of audio books, the battery life of hearing aids, the level of external noise and the rain data.
The users who like unusual watch faces will enjoy a "California" dial with a mix of Roman numerals, Arabic numerals and a "Solar Analog" that will look like an actual sundial. More conservative consumers will appreciate a "Gradient" watchface that makes a gradient out of a color you choose and two new "X-Large" faces with giant numbers in different fonts and colors.
TvOS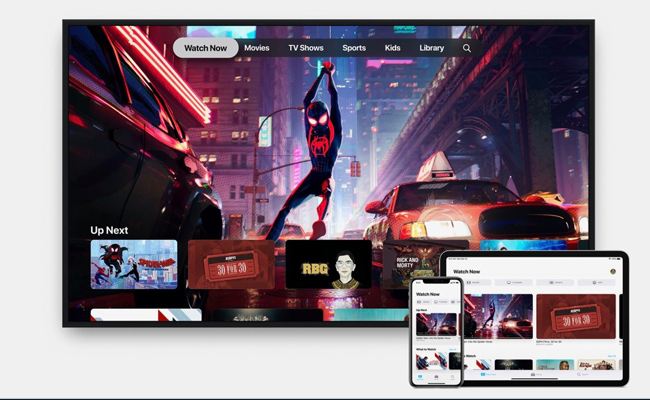 There are no leaks about the TvOS possible overhaul. Only minor upgrades are planned.
Mac Pro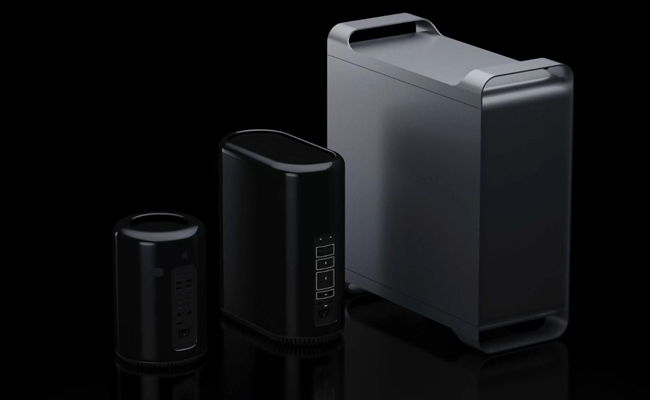 The MacPro community is looking forward to the new modular desktop from Apple. After all, after Cupertino rolled out the long abandoned Mac Mini, everything is possible. Nevertheless, Apple hasn't made any decision whether to present Mac Pro at WWDC 2019 or not.
Links
Apple's Improvements, Mistakes, And Mac Pro Predictions For WWDC 2019 Featuring Jarek [Video]
Video uploaded by ReviewTechUSA on May 21, 2019

<!-comments-button-->