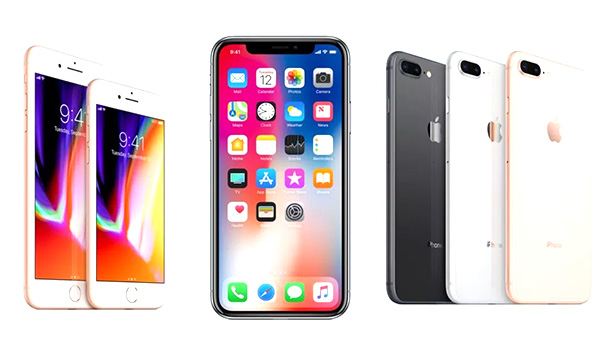 5 Awesome New Features of the Surprise iPhone X
We human beings like to be surprised. That's just the way we are programmed. New experiences activate our brains and give us pleasure. And maybe, just maybe this explains the heightened interest in Apple's recently released iPhone X, which offers more than its share of brain-activating surprises.
Screen Space
Does size matter? Compact is cute but most people would rather have more screen space, not less. The iPhone X's 5.8-inch, edge-to-edge OLED screen doesn't disappoint, giving you more real estate with a higher resolution than the iPhone 8 Plus. With its elegantly rounded corners, the iPhone X is such a beautifully awesome piece of hardware that, buyer beware, it could change your brain chemistry! When it comes to the iPhone X, bigger truly is better.
True Depth Camera
It's not one camera but a sophisticated system of light sensors and multiple cameras that work in sync to create imaging capabilities that, just a few years ago, no one thought possible. From cool camera tricks to next-generation selfies, the True Depth Camera system is a glimpse into the future.
And yes, the technology allows you to place an image of your face onto your favorite emoji – um, if that's your thing. For others, having the most innovative, ground-breaking photo capabilities available on their smartphone is their thing. Hey, whatever motivates you!
Facial Recognition
Face ID is Apple's facial recognition system, which is used not only to unlock your iPhone X but also to enable financial transactions. Sensors that are embedded in the True Depth Camera are able to read the geometry of your face and detect if there's a match. Once it confirms your identity, voila, your iPhone unlocks. Welcome to the new world!
Wireless Charging
If you're an iPhone fanatic, then chances are you are more than intrigued by the prospect of wireless charging, which will be rolled out with the iPhone X (as well as the iPhone 8 and iPhone 8 Plus).
What does it mean for you? How about convenience and cool. No longer will you have a need for an a/c adapter or wall charger. Instead, simply rest your iPhone on a Boost Up Wireless Charging Pad, and you're good to go. Please note that currently there is no Apple-branded wireless charger on the market, and there won't be until sometime next year. Until then, Apple says you can buy any charger on the market that uses the Qi standard, which you may be familiar with if you have owned a Samsung or other Android smartphone.
Home Button & Navigation
To make room for that beautiful, new edge-to-edge screen, Apple had to eighty-six the Home Button, which had been a staple iPhone feature since it debuted ten years ago. Before, you used the Home button not only to unlock your iPhone, but also if you wanted to go back to the main screen. Now, for both actions, all you have to do is swipe up from the bottom of the phone. To launch multitasking, same thing – just swipe up.
Raising Revenue
So, what's not to like? True, the $1,000 price tag may cause a case of purchase paralysis, but think of it this way: Like most big-tickets items, you can raise the revenue. In fact, if you do it the smart way, you can make serious cash without leaving your home. Simply sell your used iPhone and other electronic gadgets to iGotOffer.com for fast cash – we are easy to work with and always pay top dollar.
How much revenue can you raise? Just go to our website and tell us a little about your device, and we'll be happy to give you a free quote.
But don't delay – iPhone X pre-orders begin Oct. 27!
Links
Apple iPhone X Unboxing! [Video]
Video uploaded by Marques Brownlee on October 31, 2017

<!-comments-button-->