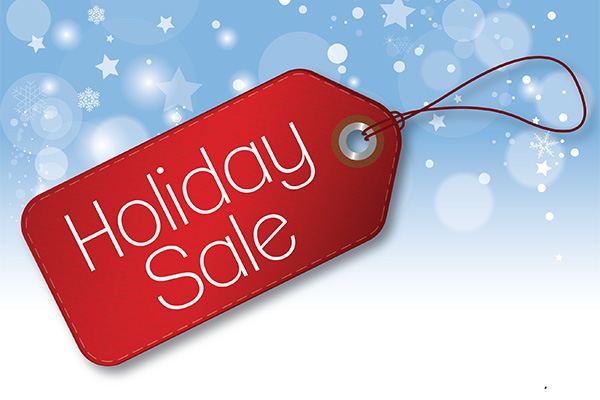 Avoid the Holiday Spending Hangover With These 10 Tips [Video]
Video uploaded by HowStuffWork on November 17, 2015
5 Side Hustles to Finance Your Holiday Spending
Your gift list is completed for the holidays – that's something. But as you look it over, you get that sinking feeling: How in the world am I going to afford everything on my list?
They say the economy is getting better, but many of us find ourselves in the same boat. And that is why, these days, practically everyone seems to have a side hustle to supplement their income. The tricky part is finding side hustles that are both legit and pay reasonably well.
Here are five side jobs which meet those criteria:
1. Amazon Mechanical Turk
Amazon Mechanical Turk is a site that enables "requesters" to advertise projects they need assistance with (The project fee and deadline is also posted.) Once you complete the tasks, you submit the work for fast payment. How much cash can you earn? There's a pretty wide range depending on the task involved, but $10 to $12 per hour is not uncommon.
2. Online tutor/teaching
If you have a good grasp of math, English, a foreign language or other subjects, online tutoring is a very attractive option. It's something you can do from the comfort of your home and it can be quite lucrative, paying $20 to $75 per hour. If you have teaching experience, you can also find side gigs working as a virtual teacher or curriculum developer.
3. Surveys/focus groups
Did you know you can get a pretty decent payday simply by sharing your opinions as part of a focus group or research project?
Brands like Blue Apron, Samsung, Microsoft, Lyft, and many others are always in need of consumers to provide honest feedback for their products and services. Some surveys and focus groups can be done online, which saves you time and gas money. You can usually earn at least $50 per focus group and oftentimes much more.
4. Selling old electronics
If your used electronic devices are collecting cobwebs in the garage, rescue them now, because you can get fast cash for them. Go to iGotOffer to earn top dollar for your used iPhone and other Apple devices. If your phone is not in top condition, don't worry – iGotOffer will make you an offer regardless of how damaged your device is. Receive your cash via check, Paypal deposit, or Amazon gift card.
5. Provide translation services
In this global, hyper-connected world we live in, translation services are needed more than ever. There is, in particular, high demand for Chinese, Japanese, Arabic, and Danish. Spanish, French, and English are also popular but pay somewhat less. Freelance translators can earn well over $50,000 a year and, if you get certified, you can make much more than that. The certification program offered through the American Translators Association is a widely respected and recognized credential.
**
Don't stress! Yes, the holidays are quickly approaching, but there's still time to earn some extra cash, so you can spoil everyone on your list.
Happy Holidays from your friends at iGotOffer.com.
Links
<!-comments-button-->