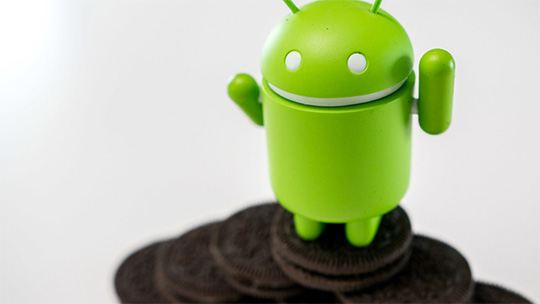 Android O: O for Oreo or for Octopus
Google decided to coattail the total eclipse and present the Android O to the public on August, 21. The eighth version of the second popular mobile platform continues the 'dessert' names line and is nicknamed Oreo.
Since mid-March to mid-July while the developer previews have been rolling out, the public was discussing the most desired features of this release. Most of them landed well, such as the picture-in-picture mode and the notifications control.
Picture-in-Picture
This feature allows you to watch videos while using another app at the same time. Any app can be used like texts, maps, messengers and so on. The video player window just hovers on the corner of the display. This feature is similar to the multi-video support in Android 7.0, except in the seventh version of the OS this feature is downsized to a rather short list of apps. The only option is to split the screen in two by swiping the border up and down. In Android 8.0 Oreo users can set their own aspect ratios, and get custom play / pause buttons to directly support video display. In fact, it doesn't matter what two apps you launch simultaneously. A new app window overlays the other and you can swap between the two with ease. The same goes for a remote display use, because Android 8.0 Oreo supports multi-display as well and you can run two apps at once.
Notifications Control
Getting a flooded amount of notifications is a nightmare of every Android user. Android 8.O Oreo helps resolve this issue.
Firstly, apps alerts can now be grouped in the "notification channels". Users that are familiar with Google's Gmail sorting ways, will appreciate this conception from the start. The new feature allows you to shut off the unwanted notifications. For example, while turning on the breaking news alerts from one site to another, a user can specify a relevant topic. Of course, this a two-way street… while Android O extends filtering to app developers, they too have to add changes into their software.
Secondly, Android O allows users to snooze their notifications! If you've ever been annoyed with notifications popping up while you're texting or browsing or playing, you will love this new feature. Users can now snooze notifications and make them reappear later. The notifications in question can be updated while snoozed and dismissed after a definite period of time is up. Again, it requires cooperation with developers who have to deploy such features on their sites and in their apps.
While doing this they can also add a back color change option, and it will allow you to get notifications in red, blue or yellow to distinguish them from one another at a glance.
Apps Displaying Options
Some apps are allowed to overlay other apps by default and write over them. It is just another pain an Android user has to put up with. The list of apps with permission to write over other apps can be seen here: Settings > Apps and Notifications > Advanced > Special app access > Display over other apps. Usually, these apps are the Keyboard, Battery and such. In Android Oreo a user can toggle them off all at once. The toggle can be found in the App Info menu. The path is: Settings > Apps and notifications > App info > Show system (via overflow menu) > Android system > App notifications. Find "Display over other apps" toggle and flip it off.
Adaptive Icons with Notification Dots
Google added the adaptive icons as well. Now they support any theme container: circles, squares, and squircles. The app icons also gets notification dots which show if there are any messages or notifications to see. A long tap on a dot reveals the preview of the notifications in questions and a user can choose whether to dismiss them or answer to them. The notification dot can quickly launch an app as well and the dot's color is now determined not by the system but by the application color gamut.
Emoji and Easter Egg
An Emoji 'blob' design introduced by Android KitKat is replaced by the round design that is included in the Unicode 10 standard.
The Easter egg is now an octopus. The creature is just swimming to and fro on the screen and doesn't offer any other actions. The mascot choice is hard to explain. Perhaps, it's because an 'octopus' also begins with an O. Or maybe it has something to do with amount of tentacles an octopus has- which is 8. Anyway, it looks a bit too spooky and unfriendly to my liking.
Neighborhood Area Network (NAN)
Android 8.0 Oreo is going to become the most friendly mobile OS that will simplify every user's life as much as possible. A neighborhood area network (NAN) support is already included into the system. In case you didn't know, NAN is an offshoot of public Wi-Fi hotspot networks, usually set up by someone to share with family or neighbours. NAN covers no more than a block usually but using this network comes out to be cheaper than the public one.
As for the devices, Android 8.0 Oreo will first go to Nexus 5X, Nexus 6P, Nexus Player, Pixel C, and both Pixel smartphones. In fact, one or two year old smartphones with 'clear' Android aboard can get the new OS very soon. The owners of Samsung, LG and Moto will have to consult their mobile company's sites for details.

<!-comments-button-->