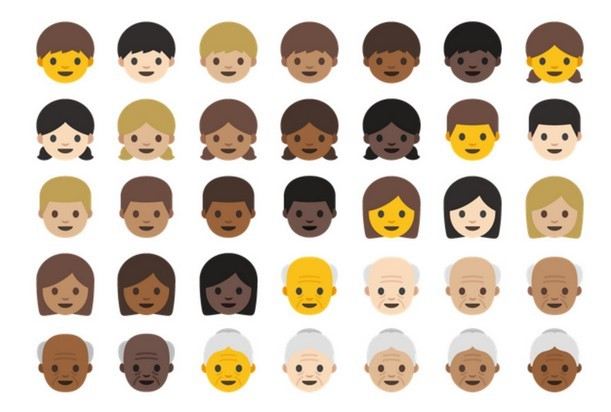 How Android Is Bridging the iPhone Emoji Gap – Say Goodbye to Empty Boxes
What's the deal with iPhone emojis for Android phones? That's a question we're starting to see a lot. If you haven't experienced Empty Box Syndrome, it's essentially a square that appears in messaging apps when an iPhone user sends an Android user an emoji.
Granted, it may not be the end of the world; there are more important topics than emojis for Android. But on the other hand, emojis are increasingly becoming an important part of how we communicate on a daily basis. It's frustrating to have a device that prevents users from fully engaging with the technology.
Google tried addressing the emojis for Android problem by enhancing its platform and urging manufacturers to update their devices, but it didn't improve things all that much. And even after last year's Unicode 9 update, which included 72 emojis, still 90 percent of Android users couldn't see them. Android 7.0 and 7.1 Nougat only account for less than 15 percent of all active Android devices. This in a nutshell explains why most Android users are not using the latest emojis.
iPhone emojis for Android
Finally, a solution appears to be in the works. The release of Android 8.0, AKA Google Android O, should help close the gap and level the emoji playing field for Android users. This version will include the EmojiCompat support library, which will provide apps with the fonts needed to recognize the latest emojis. The library will provide the metadata that the operating system and app need to produce the right emoji glyph.

The best part is that emojis for Android phones will be visible regardless of the version of Android you're using. EmojiCompat enables older Android devices – those running on Android 4.4 or above — to see the newest emojis featured in the latest version of the operating system.

Android 8.0 was released on August 21. Traditionally, Google's own devices receive the updates first, and everyone else gets access to them much later.

The Unicode Consortium recently announced that 56 new emojis, including a Bitcoin sign, will be unveiled later this year. The Unicode 10 release will bring the total to 136,690 characters that will be available for your emoji needs.

And this time, thanks to the new library, most Android users will actually get to see and use the new emojis. Everyone will be on the same page, iPhone and Android users alike. Imagine that! We will stop wondering about iPhone emojis for Android phones. And best of all, we will stop seeing those curious empty boxes.

See also:

<!-comments-button-->