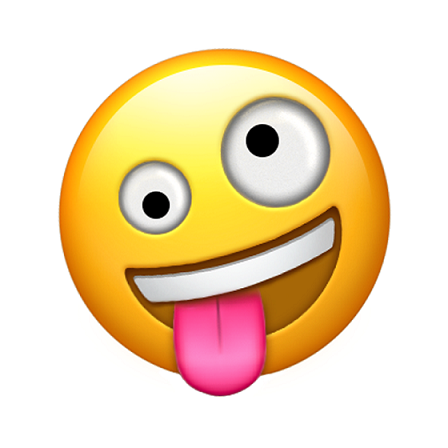 Ultimate Guide to Apple's New Emojis Coming to Your iPhone
Who doesn't love emojis? We all do, right, even if we um don't admit it publicly. In fact, emojis aren't just about being cute or adding personality to our online communications — studies show that emojis make us better communicators.
The main drawback is that what's available is somewhat limited, but that is changing fast. In fact, the new iphone emojis update will be arriving soon. What can you expect?
New iPhone Emojis
Apple will be adding new emojis to its iOS, macOS, and watchOS platforms. The new emojis are more culturally diverse (a Muslim woman in a headscarf), New Agey (a yogi and a bearded hipster), and include more animals (Zebra and T-Rex), mythical creatures (Star-Struck), and fantasy-themed icons (Zombie, Elf, and Genie.) Other emojis will include a breastfeeding mom, Sandwich and Coconut (hungry yet?), Exploding Head, Crazy Face, Face with Monocle, and yes, an exploding head smiley face.
So what's the back story for the new Apple emojis? They are essentially Apple's interpretation of the Unicode 10 standards, which recently added 56 new emojis to the collection. New emojis are created by the Unicode Consortium, a nonprofit group that votes on the new symbols and decides which make the cut. It is then up to companies like Apple and Google to interpret the symbols and turn them into the emojis that we count on to give our messages a shot of personality.
When will new Apple emojis be released?
Apple hasn't said when the new emoji will be released, but it seems likely that the new iPhone emojis update will be integrated into the iOS 11 and macOS High Sierra updates scheduled for this fall, very possibly in September.

With the new iPhone emojis, which are available on iPhone, iPad, Apple Watch and Mac, there are now many ways to add personality to every message.

We can't imagine a better way to see the new emojis than with Apple's new iPhone 8, which is going to be a very big deal when it's released next month (or so the speculation goes.) The iPhone 8, designed to commemorate the 10th anniversary of the iPhone, is expected to feature a design and style that is radically different from any iPhone we've seen in the past three years.

If you're worried about the price tag, don't fret – simply sell your old iPhone to iGotOffer.com for a cash payout, and you're go to go.

September is going to be a great month! With a new collection of emojis and – fingers crossed – the release of the iPhone 8, you can start expressing yourself like the Rock Star that you are!

See also:

<!-comments-button-->