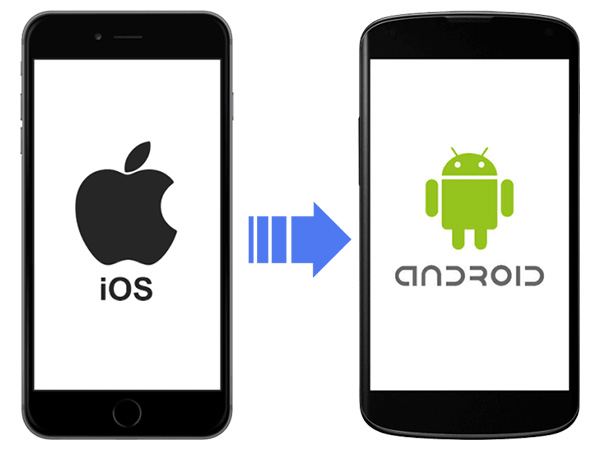 Switching from iOS to Android is Not Easy! [Video]
Video uploaded by Matthew Moniz on October 6, 2022.
How to Successfully Switch from iOS to Android
You were loyal to your iPhone, but in the back of your mind you may have secretly wondered, "What would happen if an Android captured my heart?" And then along comes the strapping Samsung Note 8, the most powerful Samsung smartphone ever conceived. It is set to be released the week of August 23rd, which may explain why so many of our customers are asking how to switch from iOS to Android.
Not to worry – transitioning to an Android may cause some initial growing pains, but if you follow these tips, it's easier than you ever imagined.
Give yourself time to adjust
iOS only has one interface — it's the same no matter what iPhone you have. Switching from iOS to Android means you will have to get used to a different interface. With an Android system, you'll get a different interface and experience depending on the phone manufacturer.
App Transitions
For some apps like Spotify and Evernote the transition is seamless — just log in to your account and voila! Most of the apps that you used on your iPhone will also be available on an Android. Some apps you may have to buy again from the Google Play Store.
Don't reinvent the wheel
You carry your life in your iPhone — imagine having to re-enter all your info? Once you set up a Google account, you can sync some of your iCloud content. Also, most manufacturers have their own tools for transferring between an IOS and Android system. Make sure you transfer your contacts before you sell or trade in iPhone. Most Android phones have Google Photos already installed. Your calendar info is easy to transfer, because it's stored in ICS files, which is the global format for calendar files and is widely used by most calendar and email programs. If you prefer, you can purchase an app to sync your calendar from iCloud.
Raise the Revenue
After summer vacation and back to school, many people are cash-strapped this time of the year. The most affordable way to get a new Android phone is to sell or trade in iPhone.

So the big takeaway here is that iPhone users who want the Samsung Note 8 can breathe easy — switching from iOS to Android is not a scary undertaking. In fact, if you follow our guidelines, it can be pretty painless. What's more, getting the latest and greatest Samsung doesn't have to break the bank either, especially if you sell or trade in iPhone to iGotOffer.com for quick cash.

<!-comments-button-->