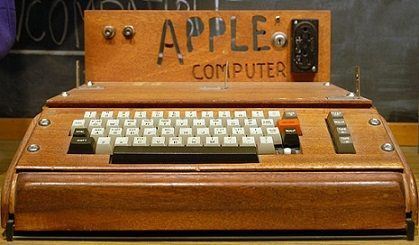 Introducing Apple I, The First «pre-Mac» Device Developed By The Apple Inc.

The Apple I computer was released by Steven Wozniak and Steve Jobs in April 1976. This first «pre-Mac» device developed by the Apple Inc. Founders was based on the MOStek 6502 chip, an 8-bit microprocessor that was designed by MOS Technology in 1975. At the moment, this chip was the least expensive full-featured microprocessor on the market.
Apple I
Introduced : April 1976.
Processor : CPU: MOS Technology 6502
CPU Speed: 1 MHz
Bus Speed: 1 MHz
Onboard RAM: 8 kB
Maximum RAM: 65 kB
Video : VRAM: 1 kB. Max Resolution: 60.05 Hz, 40×24 char
Power: 58 Watts
Dicontinuation : March 1977.
Launch price : US$ 666.66
Miscellanea
The Apple I was introduced at the Homebrew Computer Club in Palo Alto, California.
The Apple I was sold through several small retailers, and included only the circuit board. A tape-interface was sold separately, but you had to build the case. The Apple I's initial cost was $666.66 click here to see a print add for the Apple I.
­

See also

­

Copyright © 2016 iGotOffer.com. All rights reserved.

<!-comments-button-->