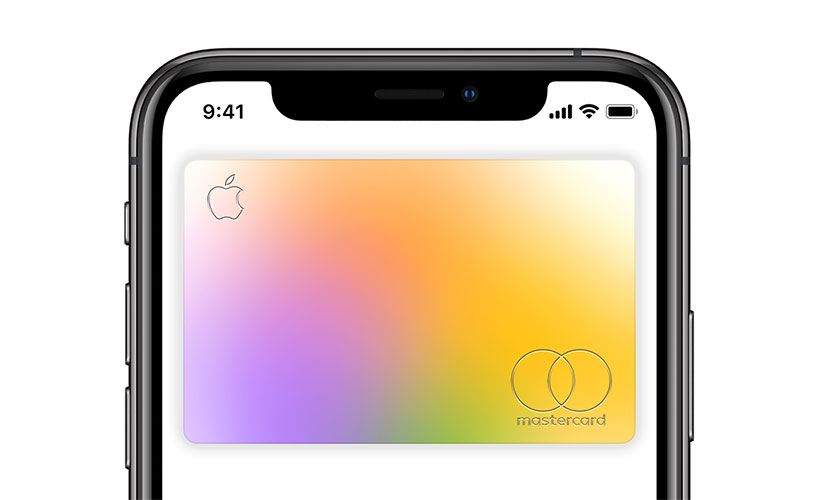 Apple Card – The Hands On Experience, is Full of Color!
Starting August 6th, the Apple Card will become available to Americans. Issuing a credit card is quite unusual for the computer electronics giant- aka Apple. We have gotten used to Apple phones, watches, TV's… but a card? Well, everything will fall into place if we assume that the Apple Card is the first ever Card As A Service! You all know that Apple is now investing zillions in services that cover everything from news, movies, TV shows and games. The Apple Card is just a part of the app-turning-service policy. The new Apple products integrate with the Wallet app and Apple Pay. In fact, you don't even really need a physical card, although it can still be of use in areas that don't support the Apple Card yet. (The other reason you might want to order a physical card is that it is made of titanium and has a sleek and minimalistic look, naturally just like everything Apple designs.)
Since Apple first introduced the Apple Card in June, we've been looking forward to hands-on experiences and Jason Cipriani from zdnet.com was the first to share it.
The first thing he noticed after making his purchase with the card was that the virtual Apple Card in his Wallet app turned from white to slightly orange. With credit cards, one can easily get carried away, so Apple built in an alert system, so to say. There are seven spending categories, each having its own color. Since Cipriani paid for just food expenses, his card is all orange.
Orange stands for food and drinks, while shopping in general is yellow. Health is red and entertainment is pink. Paying for a cab or a subway pass will add some blue blotches, while traveling by plane – green ones. Violet is reserved for services. The circular slider allows you to track and visualize the expenses as well as the cashbacks. Unfortunately, Cipriani's transactions were pending, when he was writing his article, so he couldn't use it.
He also got about 1% of cash back on his Apple Cash card. Purchasing anything via Apple Pay brings 2% cashback, buying anything from the App or Apple Stores earns 3% cashback. If you pay with the titanium card you will only earn 1%. Cipriani focused on more practical details, but we would like to mention that if you organize your cashbacks vigilantly, you will see the Apple Card as a service, and your earnings stay more virtual.
Signing up for this service is a breeze. All you need is just an iPhone with the Wallet app on it and a stable internet or wifi connection. Once Cipriani signed up, his Apple Card showed up in his Apple Pay account. The app also notified him when his titanium card was in route to him via FedEx. With the latest XS, XS Max and XR iPhones, you don't even need to open the Wallet app to activate the card. The instructions are precise: "Wake iPhone and hold here." The older iPhones owners have to open the Wallet app. However, either way- this only takes a few seconds! Apple surpassed themselves and turned the usually boring and tedious task into a pure miracle! It seems the company now sets trends in the banking business as well.
Will Google strike back with a Google Card? We think so. Then, we'll be tied to our gadgets tighter than ever before and digital giants will morph into something more than just devices and digital content suppliers. It would be interesting to try and imagine such a world. Stay tuned!
Links
Everything About Apple's Products – The complete guide to all Apple consumer electronic products, including technical specifications, identifiers and other valuable information.
I got the Apple Card! [Video]
Video uploaded by iJustine on August 23, 2019

<!-comments-button-->