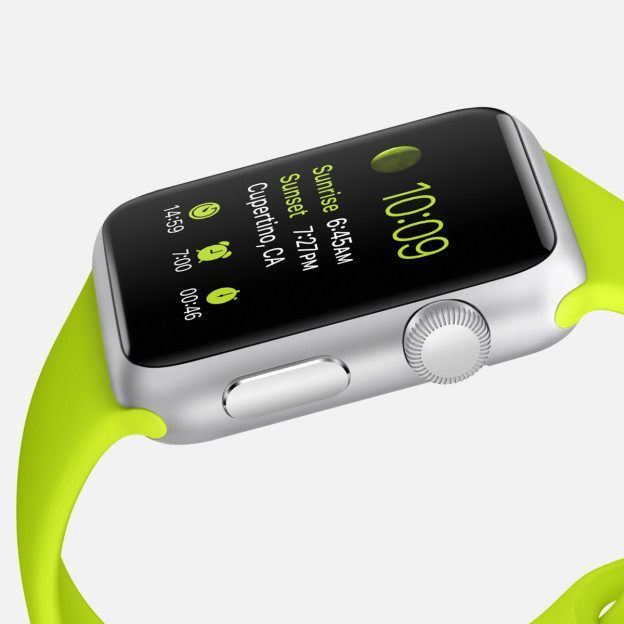 Apple Watch: The Ultimate Device For Healthy Life
They say Apple Watch is an incredibly accurate timepiece, one of the most accurate watches ever, a device that helps people stay on schedule, and a health and fitness companion.
Working with iPhone, Apple Watch continually checks against the definitive global time standard with the same precision found in GPS satellites. You will never need to set it yourself. If you move from one time zone to another, it automatically adjusts. When daylight saving time begins, Apple Watch changes to the new time.
Each watch comes with a range of watch faces you can change whenever you like. You can also add specialized functions to most faces, choose stopwatches, stock quotes, weather updates, and much more. The opportunities for personalization are virtually endless.
In just a glance, Apple Watch shows you who's contacting you. It even gets your attention by tapping you. There are subtle audio cues as well, with different types of notifications having their own unique character.
With Apple Watch, you can dictate a message or select from preset options, and Apple Watch will make suggestions based on the things you write most. You can also skip words altogether by sharing one of the new animated emojis.
You can use the built-in speaker and microphone for quick chats, or transfer calls to your iPhone for longer conversations. You can also transfer calls from Apple Watch to your Bluetooth headset, and silence incoming calls by covering the device with your hand.
When you get mail, Apple Watch alerts you right away so you can read the message, flag it, mark it as read or unread, or move it to the trash. You can also open the message on your iPhone, where you can type a lengthier response.
The Digital Touch features on Apple Watch give you fun, spontaneous ways to connect with other Apple Watch wearers, wrist to wrist. You may use your finger to create a quick drawing. Your friend on the other end can watch your drawing animate, then respond with a custom creation for you.
Apple Watch isn't just a different location for your favorite apps. It's an entirely different way to experience them. A time-saving feature called Glances condenses the most relevant information from each app into a form you can easily scan on the fly. Because Apple Watch can tap you on the wrist, you'll be aware of notifications instantly.
­See also:
iGotOffer Encyclopedia: all information about Apple Watch and other products: electronic devices, operating systems and apps.
Best place to sell your Apple Watch online. Free shipping. Top cash guaranteed. BBB A+ rated business.
<!-comments-button-->