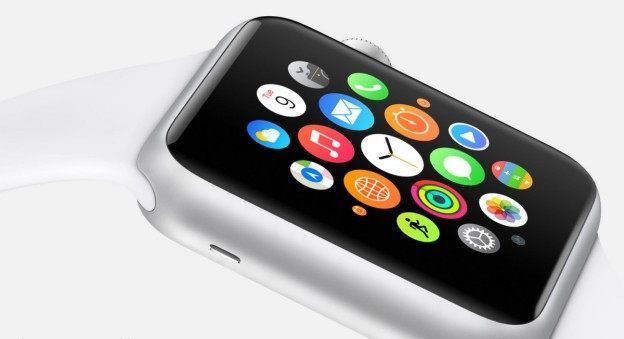 The Most Important Apple Watch Functions
Apple Watch Functions: Apple Watch adds a new dimension to the way you can communicate with others.
Phone: You can use the built-in speaker and microphone for chats on your phone. You can transfer calls from Apple Watch to your car's speakerphone, your iPhone or to your Bluetooth headset as well. To silence incoming calls, simply cover Apple Watch with your hand.
Messages: You can dictate a message or select from preset options. Apple Watch will make suggestions based on the things you write most. You can skip words by sharing one of the new animated emojis as well.
Conversation: The Digital Touch features on the Apple Watch give you spontaneous ways to connect with other Apple Watch wearers, wrist to wrist, with a silent, gentle tap. It is possible to customize taps for different people.
Email: Apple Watch functions alert you right away when you get an email. You can read the message, flag it, mark it as read or unread, or move it to the trash all on your watch.Sketch: Another one of Apple Watch Functions is that you can use your finger to draw something quickly. On the other end your friend will watch your drawing animate. He can then respond with his own custom creation.
Walkie-Talkie: For a fun alternative to a phone call, you can use the built-in speaker and microphone to trade spur-of-the-moment sound bites with friends.
Heartbeat: When you press two fingers on the screen, the built-in heart rate sensor records and saves your heartbeat.
Fitness tracker: Apple Watch unites the capabilities of an all-day fitness tracker and a highly advanced sports watch in one device that you can wear all the time. It can track a wider variety of activities than most fitness trackers, and uses the built in GPS and WiFi in your iPhone to track how far you've moved.
Activity app: Activity App is a simple and powerful app that shows a visual detail of your daily activity, with three different informational rings, or graphs. The Move ring shows how many calories you've burned. The Exercise ring shows how many minutes of brisk activity you've done. The Stand ring shows how often you've stood up to take a break from sitting.
Workout App: This app shows your real-time stats such as time, distance, calories, and pace while you are working out. It lets you set goals for each workout beforehand and encourages you to meet or beat those goals along the way. It gives you a summary of what you've achieved and includes the summery in your Activity app measurements for the day as well.
Wallet: Apple Pay is a more convenient, secure way to pay using your Apple Watch functions than with a card or check. You can buy coffee, groceries, and more right from your wrist. With the simple setup, you can use your credit and debit card information at hundreds of thousands of locations, with a simple swipe of your watch.
Passbook: It keeps your tickets, boarding passes, and loyalty cards together in one instantly accessible place. It lets you securely use your credit and debit cards. It's secure because your actual card numbers are never shared with merchants or transmitted with payment. Instead, Apple Watch creates a Device Account Number for each card. When you make a purchase, this number is used to process your payment, along with a transaction-specific dynamic security code.
Calendar: Apple Watch sends you meeting reminders as well as calendar invitations that you can accept or decline directly from your wrist.
Maps: Maps gives you the single best route and turn-by-turn navigation helps you arrive at your destination stress-free.
Music: Control the music on your iPhone without taking it out of your pocket. When you leave iPhone at home to go for a jog, you can listen to music directly on your Apple Watch.
Apple TV and iTunes: Navigate Apple TV and control the iTunes library on your Mac or PC from Apple Watch.
Remote Camera: Apple Watch doubles as a remote for the iSight camera on your iPhone. Use it to display a live preview of what your iPhone sees, snap the photo, or to set the timer on the camera.
Stopwatch: Apple Watch presents this popular watch function in digital, analog, or hybrid view. It can even show you a real-time average of your lap times on a graph.
Timer: Tap the hours or minutes field, then adjust the number up or down using the Digital Crown.
Alarm: Apple Watch functions let you manage, label, and edit multiple alarms with ease.
World Clock: Check the time in different cities around the globe with one quick look.
Stocks: See the price of your favorite stock at a glance. It includes dollar and percent change in market cap for the day.
Weather: Thanks to Apple Watch functions, you can check the weather where you are or for any location around the world.
Photos: Apple Watch functions help to keep your favorite photos on your wrist. You can zoom into photos with the Digital Crown. Then swipe to scroll through them. Even choose one to display on your watch face.
Siri: Dictate a message, ask to view your next event, find the nearest coffee shop, and more.
Settings: Enable or disable Airplane mode, Bluetooth, and Do Not Disturb. Also turn mute on or off, or ping your iPhone to determine its location.
Glances: WatchKit apps can incorporate Glances. You'll be able to see the latest news and sports scores, travel itineraries, or the next step of your favorite recipe.
Actionable Notifications: You can choose to have third-party app notifications show up on your Apple Watch.
­See also:
iGotOffer Encyclopedia: all information about Apple Watch and other products: electronic devices, operating systems and apps.
Best place to sell your Apple Watch online. Free shipping. Top cash guaranteed. BBB A+ rated business.
<!-comments-button-->