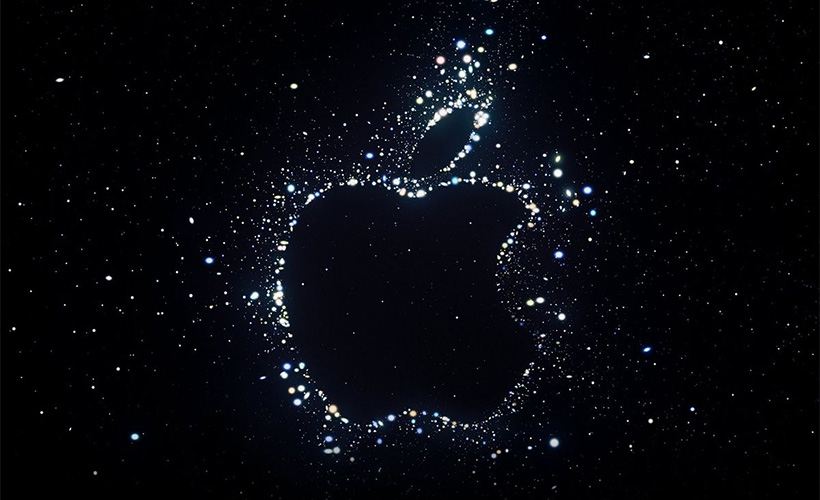 Apple's Next Big Event to Be Held on September 7, 2022. What Can We Expect?
Apple has announced that it is holding its next event on September 7. The Apple's event titled "Far Out" will be held in their headquarters in California and the company has invited members of the press to attend the event. The event as usual will be streamed online and is scheduled to begin at 10 a.m. local time, 1 p.m. EST on September 7. The invite features a space-themed Apple logo and what looks to be a black hole.
It is no surprise that we expect to see the new Apple iPhone 14 lineup make its debut at this event. Early reports suggest that as many as four new iPhones will be launched at the event with the Pro Max version being the most expensive of all and is expected to be powered by the new A16 Bionic processor. The iPhone 14 Pro models are expected to get a new 48MP main camera with a bigger sensor with particular attention given to pictures in low light settings. Apple is also expected to drop the notch in favor of a new pill-shaped design in their Pro and Pro Max models. The standard iPhone 14 models will likely retain the A15 processor from last year and the mini variant has been axed in favor of a new iPhone 14 Max. Major camera enhancements are also expected along with better battery life and enhanced Night Mode. The iPhone 14 is expected to retain the display bezels for the iPhone 14 and Max (6.1 inch) while the Pro and Pro Max are expected to feature considerably thinner bezels.
There are also reports that Apple might also launch their new the Apple Watch at the "Far Out" event. The next generation Apple Watch Series 8 is expected to be available in a standard and a Pro variant. The Pro dubbed as the "rugged" variant is expected to feature a larger display, rugged titanium body, and shatter-proof glass. The Pro model is also rumored to have a body temperature sensor. The shatter-proof display is expected to offer a screen resolution of 410 x 502 pixels and will run on the latest watchOS 9. The "rugged" edition is expected to have a bigger display measuring 2-inch diagonally up from the current 1.9-inch display of Apple Watch Series 7, although the standard Watch Series 8 is expected to continue with the 1.9-inch screen. Along with the Apple Watch 8, we could also see the debut of the Apple Watch SE 2. The SE2 would likely be the low-cost option and is a followup to the Apple Watch SE launched a couple of years ago.
Apple launched AirPods Pro in 2019 and they have essentially remained the same since. This could change at the event as some reports say that Apple are set to unveil the next iteration of the AirPods. The new ear buds could have new features fitness tracking, improved motion sensors and better ergonomics.
Apple revealed their new operating system for iPhone/iPad (iOS 16) and watchOS 9 for its wearables in June. The new operating system comes with an array of features including new lock screens and always-on display for the new iPhone. Both the iOS 16 developer beta and iOS 16 public beta are now out. Apple has said that iOS 16 will be available to the iPhone 8 and newer. Apple also unveiled macOS 13 branded Ventura at WWDC 2022. It showcased how this new version of the operating system is packed with new features like Continuity Camera and Stage Manager, the ability to sync your iPhone to the Mac for a more powerful webcam. macOS Ventura also introduced a number of updates to Messages, Mail, and Safari.
There are some reports that Apple is also likely to launch iPads including the much anticipated iPad Pro and new Macs, but we expect do not expect to see these products launch in the September event. Apple's AR reality plans have hovered over all of its recent events. Some punters say that the logo for the event, an augmented reality feature for iPhone and iPad which creates a looping star field, is an indication that we might see some AR products at the launch, but it remains to be seen.
As mentioned, the "Far Out" event will be held on September 7 at 1pm EST. The event will be live streamed on YouTube and on Apple's official website.
Links
Apple September 2022 Event – 8 Things to Expect! [Video]
Video uploaded by ZONEofTECH on August 20, 2022

<!-comments-button-->