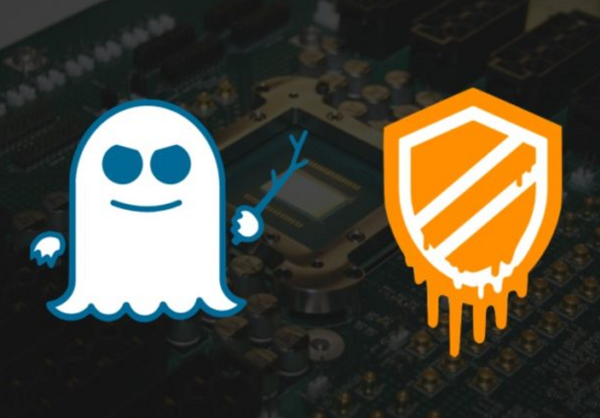 Questions and Answers About the Chip Apocalypse for the Non-Tech Crowd
What is the Chip Apocalypse?
What people are starting to refer to as the Chip Apocalypse, refers to two major flaws in the work of all the central processor units that have been produced for the last twenty years. They are labeled Meltdown and Spectre. These flaws allow culprits to steal your passwords and sensitive data, to gain full control over your PC or mobile device and use it as they like.
What about the AV software? Can't it stop hackers?
No, it can't. This is a completely different level of attack. It can't be detected by conventional AV or anti-spyware programs.
Well, I don't understand what it does to my system's CPU. Can you explain it?
As you know from our article CPU for dummies every CPU is like an office building packed up with tiny but highly efficient clerks. They are executing multiple operations, most of which are constantly repeated. For example, you type your password into the login window. Department A from our "office" starts processing the password. It's a routine operation and Department B has already executed it a million times. So, the clerks from Department B help their workmates and send them the answer. You are an accurate user and your password is correct. So, the answer will be something like "Access granted for password xxxx". Of course sometimes you might have a typo or forget the password, then the answer will be negative and Department B will be disappointed. Most of the time they guess right though, because they are very smart. Unfortunately, you can't send info from one department to another just like that. There's an office security that checks every move. But what if one of the security guards was a spy? It can intercept the answer or look for it in the trash can, copy it and then send it to the masters for inspection. Nobody is checking the guards themselves, so this is how the Meltdown exploit works.
The Spectre exploit is much trickier. It is like that spy that doesn't keep to the 'office'. It is travelling around your system unnoticed, entering all restricted areas like an unnoticed ghost. It can read your documents, browser history, and even password list in the passwords manager. No one will question what the guard is doing so far away from the 'office' because normally it has all the rights to do so.
What CPUs are affected?
Every single brand of CPU is affected: Intel, AMD, ARM-based Cortex, and Qualcomm. Intel has had the worst luck of all. Their CPUs, including the latest Xeon family are susceptible to both Meltdown and Spectre. The luckiest is AMD. The info about ARM CPUs used in mobile gadgets is being updated. Apple on the other hand, has already confessed that all her devices are in danger. Here is a list of the compromised CPUs.
Intel:
Intel Core i3 processor (45nm and 32nm)
Intel Core i5 processor (45nm and 32nm)
Intel Core i7 processor (45nm and 32nm)
Intel Core M processor family (45nm and 32nm)
2nd generation Intel Core processors
3rd generation Intel Core processors
4th generation Intel Core processors
5th generation Intel Core processors
6th generation Intel Core processors
7th generation Intel Core processors
8th generation Intel Core processors
Intel Core X-series Processor Family for Intel X99 platforms
Intel Core X-series Processor Family for Intel X299 platforms
Intel Xeon processor 3400 series
Intel Xeon processor 3600 series
Intel Xeon processor 5500 series
Intel Xeon processor 5600 series
Intel Xeon processor 6500 series
Intel Xeon processor 7500 series
Intel Xeon Processor E3 Family
Intel Xeon Processor E3 v2 Family
Intel Xeon Processor E3 v3 Family
Intel Xeon Processor E3 v4 Family
Intel Xeon Processor E3 v5 Family
Intel Xeon Processor E3 v6 Family
Intel Xeon Processor E5 Family
Intel Xeon Processor E5 v2 Family
Intel Xeon Processor E5 v3 Family
Intel Xeon Processor E5 v4 Family
Intel Xeon Processor E7 Family
Intel Xeon Processor E7 v2 Family
Intel Xeon Processor E7 v3 Family
Intel Xeon Processor E7 v4 Family
Intel Xeon Processor Scalable Family
Intel Xeon Phi Processor 3200, 5200, 7200 Series
Intel Atom Processor C Series
Intel Atom Processor E Series
Intel Atom Processor A Series
Intel Atom Processor x3 Series
Intel Atom Processor Z Series
Intel Celeron Processor J Series
Intel Celeron Processor N Series
Intel Pentium Processor J Series
Intel Pentium Processor N Series
ARM:
Fortunately, most of ARM CPUs installed into the smart home appliances are immune to flaws, but the problem still remains.
Cortex-R7
Cortex-R8
Cortex-A8
Cortex-A9
Cortex-A15
Cortex-A17
Cortex-A57
Cortex-A72
Cortex-A73
Cortex-A75
AMD:
AMD is very evasive about their list of the processors affected. Researchers are claiming that AMD Ryzen is susceptible to Spectre.
Who discovered it?
Both Meltdown and Spectre were discovered by Google's Project Zero, Cyberus Technology, and Graz University of Technology back in June, 2017.
Why did the major chip-making companies keep it a secret?
Intel, ARM and AMD were working hand in hand with each other, trying to find a solution and come up with patches. They were going to inform the world on January, 9, 2017, but the news leaked it from the Linux community, before they could announce.
Now Apple, Microsoft, Google, Intel and AMD hurried to inform their customers about the vulnerabilities.
What are the major chip- and electronic-making companies going to do?
Intel has already promised to roll out flawless CPUs in 2018. Obviously, the standards of the chip design are now being thoroughly revised. We presume, Apple and Microsoft are going to change the chips in their products as soon as the new models will appear. As for recalling already shipped devices, we seriously doubt it will ever happen. Apple and Microsoft must have known about the issue since the summer but did nothing to postpone the release of their products. Their owners have to install patches or upgrade the software.
Is there a way I can protect my data and avoid the "chip Apocalypse"?
The algorithm remains the same:
Step 1. Check your OS technical support site for the latest security update.
Step 2. Install the update.
Step 3. Download from verified sources only.
To learn more:
If you want to switch to another model, you can always trade in your used MacBook for top dollar here: Sell MacBook online now!
<!-comments-button-->