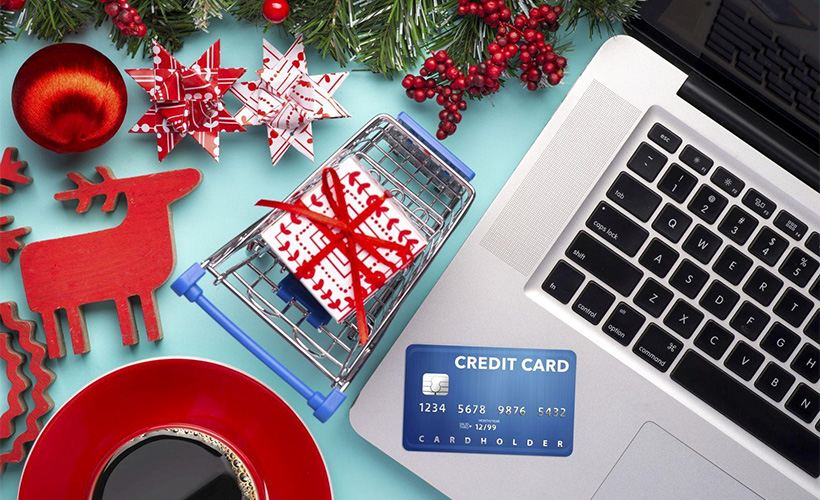 22 CHRISTMAS DECOR AND GIFT IDEAS WITHOUT GOING BROKE [Video]
Video uploaded by 5-Minute Crafts on December 17, 2017
In the Tech World of Christmas, Who'll Give the Best to Us?
OK, so here are those days again. Of course, we all know that it's not just Friday (wouldn't be fair to a lot of us who are too busy or just slow) and it's much more colourful than simply black, but the season that brings it all about is mightily rooted in tradition, so changing the all-familiar making-shoppers-happy title to much less symbolic (if more accurate) Festive Discounts is out of the question.
What might need changing here, however, is your shopping itinerary for these days, especially if you are among those whose celebrations – Christmas hampers included – wouldn't be complete without at least something of this or that Apple brand. No, don't fret, far be it from us to hold this against you, but even the most ardent Apple lover can't deny that shaving their signature prices down could be not a bad idea every now and then – and particularly in the Black / Cyber Monday period.
Because even then the best savings you can make in Apple shops or from websites are either not much to write home about or are rather long-term: instead of paying less right now, you get a promise that it happens somewhere in the future, in the form of a gift card. Which, by the way, applies to a very limited assortment of devices. For example, this year, you can only get the record amount of the aforesaid future gift – $150 off some gadget you will once buy – if you'll choose just one particular MacBook Pro or one particular iMac, 16 and 21.5 inch respectively. And for added irony, beware of those with M1 Apple processors: you won't get such a card from Apple for anything but Intel machines…
Moreover, almost the same goes for the vouchers of lesser value of $50: even though those apply to five products, you won't find the latest addition to Apple phone line among the three eligible models (there are only 11, SE and XR in the list) which means that you'll have no reward whatsoever for selecting any type of iPhone 12 and the two (again) eligible notebooks – MacBook Pro and MacBook Air, both of 13 inches – also have to be Intel-powered. And that's not to mention that the latter are not exactly that easy to come by.
Besides, this year, the company even clawed back on at least one of its earlier proposals. Remember that doubled cash back for their card holders? Well, now you can forget it, at least for this year.
So no, searching for discounts in Apple outlets is not the only – or even the best – solution when, as they sing, Christmas comes around. And for those of you interested in the above-mentioned change but not quite sure where to look, we decided to suggest – with a little help from CNet – a couple of alternatives.
First of which, as it practically wont to happen in such quests, is our trusty and omnipresent Amazon. Of course, with their reputation, you'd better hurry to get the best of their festive prices, but it's still possible to pay just $230 (or $249, for later-comers , later-getters) for the Apple's AirPods Pro or, say, $330 for their Series 6 Watches on this particular site. Plus, the discounts there in and of itself often look notably more impressive than the highest Apple's gift cards: for instance, Amazon lowered the price of that very Intel-based MacBook Air we mentioned earlier by the whole $199. And as for the said Airpods line, the discounts on them range from $110 to $170. Compare this to the $25 vouchers Apple offers their loyal clientele for purchasing the very same product.(Of course, the availability of those is also intermittent as a result, but when good things, against all odds, do come cheap, it would be too much to expect that they'd also come easy). There are also price deductions on as many as three iPad versions (iPad Pro, iPad Air and the regular model).
Then there is Walmart, where you can get certain AirPods models for as little as $124.99 (plus some discounted accessories), and BestBuy who recently started selling HomePod for only $200. (To be fair, Apple offers one of its higher-value vouchers – the $100 gift card – to those who'll buy this particular product, but again, compare for yourself and draw your own conclusions).
And finally, let us draw your attention to the big deals you can find with big carriers. Verizon Wireless, for starters, were quick to fill the aforementioned lack of iPhone 12 offers left by Apple: they now offer two iPhone 12 Pro Maxes for the price of one, no kidding (though this will require getting a two-year contract). AT&T, in turn, gives a free iPhone 12 Mini (or $700 discount of any other iPhone 12) to all upgraders of their lines (or buyers of a new line). And you can get a similar gift (iPhone 12 – regular or Mini – for nothing) from T-Mobile as a part of a trade-in or in exchange for number-porting.
So, as you see, it may be worth your while to check around a bit. Even if you're firmly in the Apple crowd, the choice might be much wider than it seems if you won't look past the great maker itself.
Links
<!-comments-button-->