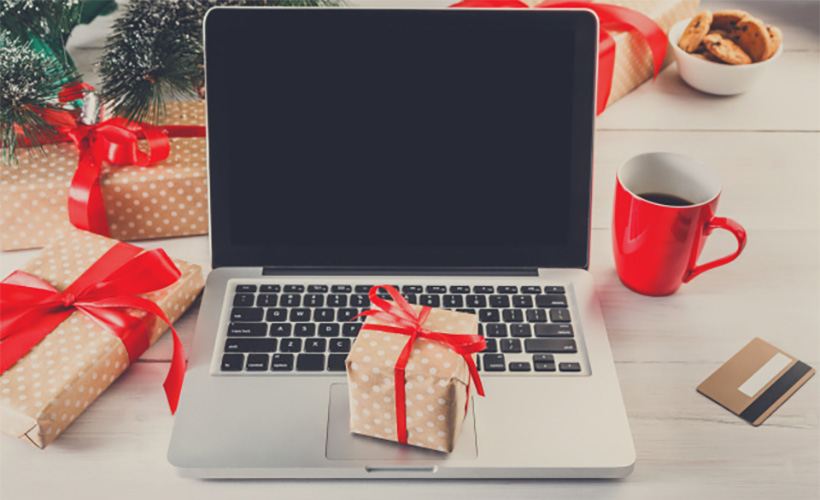 And now for something completely different: a very gadgety Christmas:
So, the festive season is upon us and we are not going to pretend that it's not purely for originality's sake. But nor are we going to forget our signature topic of all things tech. So let's combine the two: here come some suggestions of devices and gadgets that might make your loved ones happy through the winter holidays… And beyond, by the way: a big plus of this kind of gifts is their longevity.
To begin with, there is a very timely heated jacket by Milwaukee Tools. The M12 Toughshell has got this name for a reason: not only will it protect its owner against such perils as wind and water (and also itself against whatever washing machine or dryer can throw at it), but it is also amazingly flexible in terms of options. You can switch heating on and off. You can choose which particular body area (or areas) you want to warm up or even where you want to place the jacket's cuffs and waist. And it's flexible in the primary sense, too: with its Freeflex gussets, there's no worries about this winter armor making you overly clumsy. Talk about a present with no downsides.
Now if you want to help a friend who is always fussing about with their keys (occasionally hurting their hands in the process), then FreeKey 2825 Key Hook consisting of as many as 3 rings may be just the thing for you (or them, to be precise). No fasteners there: it's enough to squeeze any of those rings once to unlock them (sorry for the obvious pun). Which means goodbye to wear and tear of fingers and nails. Not too shabby.
Then, for all jack-knife fans out there, Countycomm has one which combines the best of several worlds. Which, again, can be gathered from its name: Folding Titanium Craft Scalpel Knife lives up to all these claims, being amazingly sharp, tough to the point of unbreakable and incredibly well designed alike (you'll be hard-pressed to cut yourself on it by accident, thanks to the size of its haft). "A handy tool" doesn't begin to cover it.
And now that we mentioned cutting edges, here's another blade that can make your household-minded buddies happy. To wit, the Micro Ceramic blade from Slice. It will cut paper, tin or plastic like a shot without cutting the owner's fingers in the process. Besides, it won't rust – or slip away from your hand, for its handle is covered with rubber) – and is much less wearable than a metallic knife. Finally, by acquiring it, you'll be serving a good cause of helping an autism research which this company sponsors. Very Christmassy, if you ask us.
Another useful cutting tool to give away this year would be Ever Ready Titanium Bonded Bandage Shears. In this case, as opposed to some previous ones, the name doesn't say it all: you can use these heavy-duty scissors on much more than just bandages. Even metals, round or flat, won't stand up to this mighty beauty. And it is long-lasting, too.
Continuing the medical theme, one present which is particularly relevant for this particular Christmas – while is also being geared for gadgets, which makes it twice relevant for us – is the CleanTray UVC sanitizer by KeySmart. It manages to be both lightweight and spacious (even 7-in phones will fit in), works on lots of things, including even those omnipresent PPE masks and even comes with some essential aromatic oils for some peace of mind.
And here is one more well-being preserving practical gift that can prevent at least one health hazard of Christmas time. The Instant Read meat thermometer from Kizen will warn your friends about problems with their food, which is always a good idea for the feasting, sorry, festive season.
Speaking of which, hot festive food works especially well when accompanied with a warm cozy drink. Like, say, a rich tasty cup of coffee. And that's where Yeti's Rambler 14 oz Mug will come in very handy. We'd wager any feaster will be thankful for this robust, long-lasting little thermos which can also stand in as a mini-fridge for colder drinks and is entirely safe to hold, too.
And to make both your friend and his or her car happy, you can go for BlueDriver's Bluetooth Pro OBDII scan tool. It can prevent a lot of auto troubles by giving the owner heads up about whatever might be wrong with their vehicle's various systems. It comes with a full array of features, from a code reader to the data gathering option, and its own proprietary up thrown in for good measure. And yes, it will work with your phone or tablet as well.
Now where's diagnostics, the repairs are never far away. So the aforesaid (or any other) scan tool will be well-accompanied by the Titanium's 4 inch adjustable wrench. It will lighten the load of fixing mechanical problems (physically as well, because it is almost weightless) while, along the way, relieving some stress from the repairer who can fidget with it to his or her heart's content.
Then, to round up the topic of repair-related handy presents, let us draw your attention to the 20-pin magnetic breakaway connector of the USB-C standard that will certainly prove a treat to any tech buff who hasn't completely done away with wires. This little two-piece device, consisting of the connector itself and a dongle it is magnetically attached to, will preserve many a pulled cable from tearing by disconnecting when needed (while normally keeping the lengths together firmly enough).
But let's remember that practicality is all well and good but when it comes to Christmas, there's something to be said for sheer, unadulterated joy and happy fun just for fun's sake at times like this. And who says that gadget makers can't come up with anything like that for the occasion?
Hmcity certainly can: their solar-powered outdoor lights (a whole 120 of them) will likely uplift the hearts of even the grunchiest of us: they are playful, sensitive (to motion, at least) and, again, very long-lasting.
So can Tenswall whose LED-lit essential oil diffuser made from Bowlerite has a truly magical relaxing effect no matter where placed. Those who you'll give it will be able to take this little piece of calm with them to work and then back home, and it certainly won't interfere with any environment.
And finally, to bring your nearest and dearest a more tactile kind of comfort, you can go for a themed fidget toy along the lines of, say, Shire Post Mint's coins sporting most various patterns, from the Moon's landscape to Game of Thrones' settings, or a pretty and very pleasant to touch worry stone by the same maker.
So, as you see, this not entirely conventional for a festive purpose segment of goods actually has quite a lot to offer as far as Christmas presents are concerned. Hopefully, you'll find something to your taste – and, more to the point, to the taste of your loved ones – in the above rundown, and a very happy holiday to you all.
Links
10 Christmas Gifts on Amazon You NEED Under $25 [Video]
Video uploaded by The Deal Guy on December 10, 2020

<!-comments-button-->