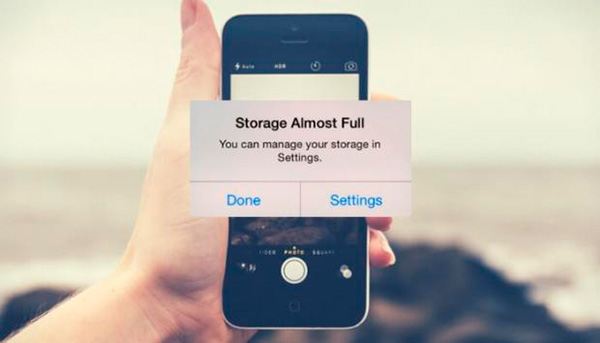 At some point in every iPhone user's life, every user has struggled with trying to free up some space on their iPhone. iPhone users often find themselves struggling between deleting apps, videos and pictures to free up some space. Today we will give you some tips on how to clear iPhone memory in order to avoid filling up your iPhone storage to the max, without necessarily having to delete anything!
1. Do not save media files in groups
If you are a big fan of group chats and love to save all the messages in your group chats to look back on, it could potentially be one of the reasons why you have a lot of space used up on your phone. We recommend you delete your group conversations daily or at least once a week. You might be surprised how much it can help you conserve some space on your phone.

2. Do not save pictures and videos from messages to your phone memory
If you happen to send a lot of pictures to your friends and family all day long, these pictures are most likely being stored in your iPhone as well. These pictures and media files will also happen to be take up most of the space on your phone. You can leave your pictures and videos in your text conversations without actually saving the files. This may also take you by surprise as to how much free space you may end up freeing up!

3. Save your videos to the iCloud
Video files probably take up the most space on your phone. Make sure to save them to your iCloud. This is a great solution because you can still view all your videos, but your memory will remain untouched on your phone.

4. Remove podcasts after listening to them
If you enjoy listening to podcasts, make sure to remove them if you finished listening to them. Most people forget to delete them, and then this media file continues to take up space on their phone. I mean… when was the last time you listened to the same podcast twice? If you have no intention of listening to it again, don't forget to remove the podcast, this can also help reserve space on your phone!
5. Stop the "Live Photo" option
Live photos can be a cool function and all… On the other hand, these photos take up much more space than regular pictures. So if you find that you don't take live photos as much, you can turn off the feature to help preserve some space.

6. Transfer your voice memos
If you have any important voice memos saved on your phone, it may be best to upload them to your computer or email them to yourself to save on the computer. This way you still keep the file but free up some space on your phone.
7. Remove your Safari History and website browsing data

We recommend you regularly go into your settings and clear your search history and website data. It can be annoying, but this can also help you maintain some space.

8. Give up unnecessary music

If storage is tight on your phone, you may need to consider deleting some of the music you downloaded on your phone. You can alternatively use Apple Music, which plays music without downloading any tracks to your phone. You can also just listen to songs you have saved in your iTunes. This is a great alternative in exchange of freeing up some space on your phone.

9. Remove all unnecessary applications
View all the applications that are downloaded to your smartphone. Now, iOS have an option to offload unused apps. You can find this in Settings > General > iPhone Storage. It's time to remove them!

10. Keep up to date on software and app updates
Check your settings periodically and make sure all your apps are up to date.
11. Movie trick to help clear iPhone memory
You may have heard of this trick, but never tried it because it sounds a bit odd and difficult maybe. This trick requires you to go to the iTunes store and choose any movie to download. For example, "The Lord of the Rings" is about 7GB. If you choose to download this movie and your phone storage is full, you will get a notification that pops up that notifies you that there isn't enough space on your phone. Close this notification. You won't have to actually download this movie, but your iPhone will attempt to make space for it anyway. Once you close out of it, by some miracle you will have a little more free space. No one really knows why this happens or how it happens, but it does, and can also help reduce some space on your phone.
We hope you found these tips on how to clear iPhone memory helpful and that some of them will really help you reduce space on your phone. Good luck.
Links:

<!-comments-button-->