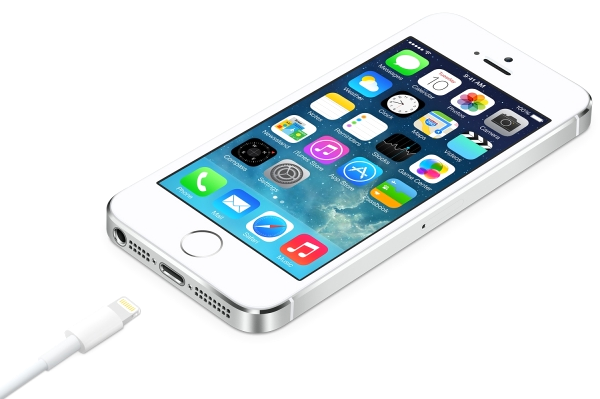 It's common knowledge that iPhone and iPad cables are falling apart within several months of their usage. Until the arrival of the glass iPhone X, cables have been the most fragile products of the company. Apple communities are now raving over the quality of the new cables all the time.
"I broke my third iPhone cable this morning", "They seem to break faster and faster these days!", "They just want our money! I bought a no-name cable eight months ago and it's still in top condition". Then someone always recalls the built-in obsolescence. This as well may be the reason, but in fact, the story behind it is much bigger.
Of course, Apple would have had no problem creating an "eternal" cable, perhaps, even the heavy-duty cable that can endure all twisting and bending, but making such a product involves using very distinct plastics. Specifically, the PVC.
PVC products have an average lifetime of 30-50 years. That's why you can find it in vinyl flooring, in drinking water delivery pipes, electrical cable insulation, even medical gloves and waterproof clothes. In other words, PVC is everywhere and no one is gasping about it. As long as you don't eat it or burn it to breathe in the fumes, you're safe. In addition, PVC is also fully recyclable. PVC products are either grinded or melted and then molded into new items. On the downside, the recycling process is a highly toxic one and has its toll on nature as well. Besides, not all of the PVC stuff goes to recycling, more often it ends up in landfills where it remains for thousands of years.

Of course, charging cables are small things, but people throw them away in millions when their gadgets became obsolete… which happens about every two years. Being aware of this danger, Greenpeace launched the "Green my Apple" campaign in September 2006. Why Apple? Because the company had already positioned itself as the eco-friendly one. Steve Jobs, the founder, was a vegetarian and an ex-hippy himself. Besides, Apple was a trend-setter back then already. If they succumbed, others would follow. And still, Jobs at first strictly opposed Greenpeace. Being the perfectionist he was, Jobs couldn't bear the idea of producing an imperfect product. He then said at a shareholder meeting:
"I think your organization particularly depends too much on principle and not enough on fact… I think you put way too much weight on these glorified principles and way too little weight on science and engineering. It would be very helpful if your organization hired a few more engineers and actually entered into dialogue with companies to find out what they are really doing and not just listen to all the flowery language when in reality most of them aren't doing anything."
Jobs most definitely was referring to the improved technology of making PVC. The critical component of this plastic is the stabilizer. It is added to PVC to allow its processing and to improve its resistance especially in outdoor applications (weathering and heat aging) and has an important influence on the physical properties of PVC finished articles. The cheapest stabilizer is based on lead that is extremely toxic and thus has been banned by the first world countries.
The Greenpeace campaign picked up steam from the start. T-shirts were issued, wallpapers were uploaded. The organization asked all Apple users to promote the case and take it to Apple bosses. I should say, the community was targeted wisely. Most Apple users were millennials who sympathized with the cause.
After a year of the constant pressure Apple gave up and suggested a plan to remove toxic chemicals, PVC included, from Apple's products. It took another year to settle everything down the supply chain, as manufacturers in Taiwan and Shanghai had to revise their production lines as well.
In fact, Apple had to take the lead in protecting the environment. Previously to the above mentioned shareholders meeting – on May, 2, 2007 – Steve Jobs published an open letter titled "A Greener Apple" promising to revise the company policies and ban the hazardous materials, not only PVC, but the fluorescent mercury-based lamps and arsenic sulphide glass in displays.
Thus, in June, 2007 Apple upgraded MacBook Pro with the LED backlight displays. In October of 2009 iMac and MacBook followed. It was the solution that revolutionized the displays making industry and brought thinner, brighter screens into our everyday life.
But with the cords-making Apple wasn't that lucky. The company had to pool all the resources to invent the PVC-free cord. It also had to be certified by Underwriter's Laboratory, be strong and of white color. (UL is the global independent safety science company Greenpeace trusts.) So, you see, when you come down on Apple engineers for the poor cable they designed you actually blame the wrong people. Apple engineers did their best.
They suggested to use thermoplastic, that is usually rather fragile and cannot endure much stress. In fact, six months is the longest possible life for that kind of material, because normally it is not used in cables. That is why your charging cables break so easily and drive every Apple user crazy. Perhaps, the idea that you help to save the Earth can bring you some comfort, but…
There's always a 'but'. Many other companies are still making PVC iPad cables and even iPhone-compatible ones. If you aren't an Apple fanboy or fangirl, you can buy a third-party cord and use it. It can even contain lead, who knows? Certainly, not you. Therefore, in the long run, the toxic waste problem hasn't been solved.
Links
Are all iPhone Lightning cables created EQUAL? [Video]
Video uploaded by MobileReviewsEh on October 8, 2017

<!-comments-button-->