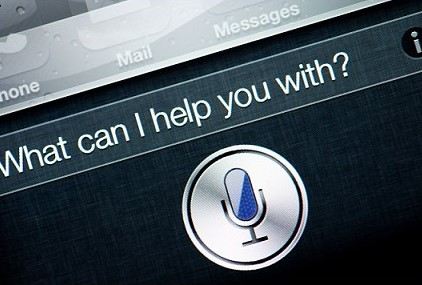 Cortana vs. Siri: Now in iPhone
Siri got a new room-mate: she likes purple and is a bit of a show-off.
Did you know that Microsoft Cortana is available for iOS? I didn't. Sounds a bit crazy, doesn't it? Imagine two of the most popular girls in college sharing one room. Correction: two most popular girls who hate each other. I mean, who would use Cortana after Siri? Still, the updated Cortana for iPhone app is available in the App Store since March 10, 2016.
I did some digging and found that Microsoft first tested the waters with the possible reception towards Cortana, towards the end of 2015. The people weren't too enthusiastic. And I can see why. Due to Apple restrictions, Cortana can't be triggered outside of the app, and it won't integrate with the native iOS services and devices. For instance, it can't be hooked into the Apple Watch.
Microsoft understands this issue very well and hasn't tried to claim that Cortana can replace Siri, but instead, they say she will compliment Siri. I'll be damned, since I can't see how she does that exactly. Cortana is second to Siri in language support, offering 8 languages in 13 countries, versus Siri's 21 in 36. Perhaps, if you have an Apple portable, but a Windows PC, Cortana might turn out to be handy. But still, it's not a very comfy combination. Especially considering Cortana's language bug: the digital assistant answers in the language of the country the phone is sold in, whether or not the user actually speaks that language.
Considering the fact that Siri will undergo some major revision for the coming iPhone 8, Cortana is already losing it to the native digital assistant.
Despite this, Microsoft still hopes and has rolled out a new version of Cortana all the same. It now has new full-page answers, calling, texting, and reminders, faster page transitions and improved app responsiveness. In a bid to take on Apple's Siri, Microsoft overhauled the whole design. The home screen now features information cards on weather, news, traffic, package deliveries, and nearby restaurants. The style is more like Google Now, rather than Windows.
The "quick action" buttons can be brought up by tapping an icon in the lower-left from most places in the app, without speaking. It somehow diminishes the need of Cortana and degrades it to the organizer app level. Besides accessing the news and weather, users can set and view alarms and reminders, check and organize meetings, and get help with the app. In other words, it does all the things that the native iOS app is already capable of.
In a nutshell, the features improved are the user's interface and smoother performance, but not the AI. When asked who won the Oscars this year, Cortana just brings up the web search results. Perhaps, it'll be better to wait for some users' reviews, but still mixing native DAs from two entirely different OS' doesn't look appealing to me. It means juggling two apps. Should the functions be shared between them or duplicated and backed up? It's enough to make one's head whirl.
See also:
Trade in your old electronics for top cash: Don't waste your time, if you want to save cash for a smartphone, tablet, computer and so on, sell your old model to iGotOffer for the best price online. We buy secondhand electronics, check our prices for the iPhone 8: Sell iPhone 8 online now.
<!-comments-button-->