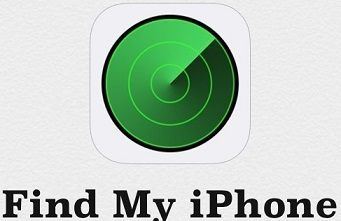 Deactivating Find My iPhone
Find My iPhone can help locate your iPhone, iPad, and iPod touch if it is lost. This feature can also block activation by someone who has found or stolen the phone. Find My iPhone is automatically activated with iOS 7 and newer for iPhones, iPads, and iPod Touch. We always ask users to disable the Find My iPhone feature in their iCloud account before shipping your device to iGotOffer.com, as it automatically blocks activation by other people.
To turn off Find My iPhone if your device is working:
Tap the Settings icon on the home screen.
When in the Settings menu, tap iCloud.
You'll see the Find My iPhone feature. If it is ON, tap the slider to turn it OFF. You may be prompted to enter a password. If so, enter your iCloud password. Tap Turn Off again to confirm.
If you can't power on the device, you can deactivate Find My iPhone function and clear your device remotely by going to your Apple iCloud account on icloud.com and following simple instructions.
You can always contact iGotOffer if you need any assistance with this process.
A FEW TIPS
Unfortunately, you can't locate your iPhone or iPad if you don't have Find My iPhone turned on, as Find My iPhone or another tracking program is the only way to locate your lost device.
You can put contact details on your iPhone's screen in case it's found by someone. Find My iPhone allows you to remotely display a custom message on your phone's screen.
It is impossible to locate the lost iPhone or iPad if the location services have been turned off or airplane mode is on. In fact, both of these settings prevent your device from reporting its location to the Apple servers (this also limits 3rd party tracking services).
You can't find your iPhone or your iPad when it is turned off, as the device needs to be turned on and have a network connection for the gadget to appear in Find My iPhone and give you the possibility to track it.
If the battery is dead, you can't use the Find My iPhone feature.
You can use the Find my iPhone feature if the SIM card is removed, but only if the device is turned on and connected to a network. In this case, the device will return its GPS location to Find My iPhone.
Unfortunately, you will no longer be able to track your iPhone if it's been erased using the wipe function or restored. One reason to not wipe the lost iPhone is that you can continue tracking its location and hopefully recover it. However, if the data on the device is extremely private or sensitive, you may sleep better knowing it's been wiped.
You cannot track your iPhone using its IMEI or Serial Number. In some cases, the police may be able to track a phone using its IMEI.
See also:
iGotOffer Encyclopedia: all information about Apple products, electronic devices, operating systems and apps.
Best place to sell my iPhone online. Free shipping. Top cash guaranteed. BBB A+ rated business.
<!-comments-button-->