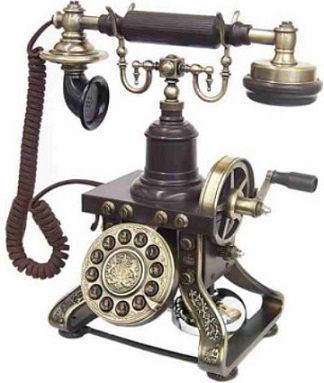 iPhone 7: Review, Prices and Specs
We are just moments away from Apple's big announcement about its long-awaited iPhone 7. This announcement will take place on September 7, 2016.
Many texts, photos, and videos have already discussed dramatic, and not so dramatic, changes and improvements in the most famous smartphone in the world. According to multiple sources, Apple might present an iPhone 7, an iPhone 7 Plus, and an iPhone 7 Pro during the event, as some leaked photos seem to show three models. Other rumors, however, suggest that Apple will stick with only two versions of the iPhone 7.
As to the exterior changes in the design, experts expect them to be minimal. They have also predicted that the iPhone 7 will support 256GB of storage space, thus offering more room for apps and videos. The 3.5mm headphone jack seems to be removed from the new model. If this is true, Apple could bundle Lightning EarPods, and also throw in a Lightning-to-minijack adapter, or introduce wireless PowerBeats. Ditching the headphone jack would leave room for a second speaker, which would allow the iPhone 7 to be the first model with true stereo sound.
Some analysts predict that the iPhone 7 will have a Force Touch home button. In this case, instead of a physical mechanism, Apple would use its Force Touch technology and a motor inside the smartphone to provide the sensation that the button is being physically depressed.
A significant improvement is expected in the iPhone 7's camera. Rumors are that a dual-camera module will be included in the iPhone 7 or in the iPhone 7 Plus. This feature offers more flexible photography options. Note that phones such as the LG G5 and Huawei P9 already sport dual rear cameras.
The iPhone 7 is also expected to receive a healthy battery upgrade, and the new battery will provide users up to 90 more minutes of video playback time compared to the iPhone 6S.
Other rumored advantages are the full waterproofing of the iPhone 7, and the wireless charging.
The new iPhone will be equipped with iOS 10. This new generation of Apple's mobile operating system will include many useful features, such as increased 3D Touch integration, pickup-to-wakeup, , more detailed notifications, faster access to apps and widgets from the lock screen, live video in notifications, addition of VoIP calling, link expansion and video building in messages, scalable text, invisible ink, handwriting, sketches, object and scene recognition for photos, and more.
As for the curved display, analysts predict that Apple will include it with its next iPhone.
But what about the prices? As the iPhone cost has been static in recent years, price rumors suggest that the iPhone 7 price will be around $649 USD for phones equipped with 32GB of storage. At the higher end, it will be more expensive at $849 USD for 256GB of storage.
Among many less significant issues, rumors suggest that Apple will add a Space Black shade to the colors, similar to the black Apple Watch option. The iPhone 7 is also said to be slimmer than the 6S.
One of the weirdest iPhone 7 rumors is that it might have a Smart Connector like the iPad Pro 12.9 and iPad Pro 9.7.
To tell the truth, there are always new features added to every new phone, and none of the above described features have been confirmed. However, we will find out for sure in a few weeks.
We are sure of one thing, as soon as Apple introduces its new iPhone 7, all the prices of its previous models will drop drastically. Now is a great time to sell your old model and save money for the new one.
­See also:
iGotOffer Encyclopedia: all information about Apple products, electronic devices, operating systems and apps.
iGotOffer.com: the best place to sell my old iPhone online for the top price. Free quote, free shipping. BBB A+ rated business.
<!-comments-button-->