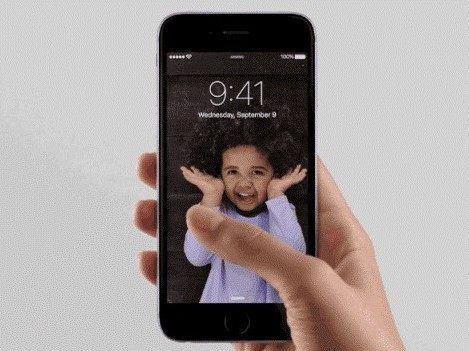 How To Set Default Time on iPhone Screen
The default display time on iPhone screen in advertisements is always set to 9:41. The explanation is rather dull: All iPhone presentations start at 9.00 a.m. After a long introduction and so on, a new device it announced around 40 minutes into the event. When the big image of the new gadget appears behind the scene, Apples wants the time shown to be close to the actual time. They won't hit 40 minutes exactly, so they opted for 9.4 (but previously it used to be 9:42).
You know that smartphones have a screen timeout built into them, which works in the same way as a screen saver on your computer. The timeout function temporarily suspends the screen or makes it appear black while the device is not being used.
On Apple iPhones, the screen timeout takes place moments after the Auto-lock feature starts, and the default time frame for the auto-lock to kick-in is three minutes. However, many users find this time a little too short. People may find the display of their smartphone has timed out while users are still using a handset or they are using the phone for a recipe and have their hands full. On the other hand, the same 3 minute time frame may too long and in this case the display is remaining active and drinking the power of the battery when it needn't be. There is a way to alter the default to a timeout period that suits you better. While you can't specify your own unique timeout period (for example 50 seconds) you will be able to choose from several increments provided. In the case of the iPhone these increments range from one minute to never.
These steps will help you to adjust the screen timeout period on an Apple iPhone:
Step one – Select Settings from the Home screen.
Step two – Choose General and then press the Auto-lock option.
Step three – From the timeout options displayed, select the option that suits your needs. A tick will appear next to it when it's been selected. Now press the button labeled General (which is located at the top of the screen) to return to the General settings.
Lock Screen
Lock screen serves two purposes: First at all, Lock screen provides fast, convenient access to many of the iPhone features like the camera, Siri, Control Center, and more. Lock screen also prevents unauthorized access to the private contents of your iPhone or iPad. You can swap your wallpaper to make it your own, and you can disable many of the conveniences if you'd prefer your Lock screen to be on lock-down.
Changing Wallpaper on Your Lock Screen
The iPhone or iPad comes with Apple's default wallpaper on the Lock screen. It is possible to change it to another image from Apple's gallery, one of a few motion wallpapers, or even a Live Photo that animates when you touch it. To do this:
Launch Settings from the Home screen.
Tap on Wallpaper.
Tap on Choose a New Wallpaper.
Tap on the location of the new wallpaper you want to choose: Dynamic (circles that float around the screen and respond to the motion of your iPhone); Stills (choose from Apple's gallery of images); Live (Apple's gallery of Live Photo images that animate when you 3D Touch them); Libraries (All the images in Photos app, including your own Live Photos); Tap on the image you want to use.
Note that you can change qualities of the photo: To move and scale, select Move and Scale one of your photos, sliding it around and out to frame exactly the way you want it. Select Motion if you want it still (no motion effect), perspective (moves slightly as you move your phone), or Live Photo (animates the photo on 3D Touch).
Tap Set Lock Screen if you only want to change the Lock screen wallpaper, or choose Set Both to change the Home screen wallpaper as well.
See also:
iGotOffer Encyclopedia: all information about Apple products, electronic devices, operating systems and apps.
Best place to sell used iPhone online. Free shipping and top cash guaranteed. BBB A+ rated business.
Credit photo: osxdaily.com/2015/10/04/disable-enable-live-photos-iphone-camera

<!-comments-button-->