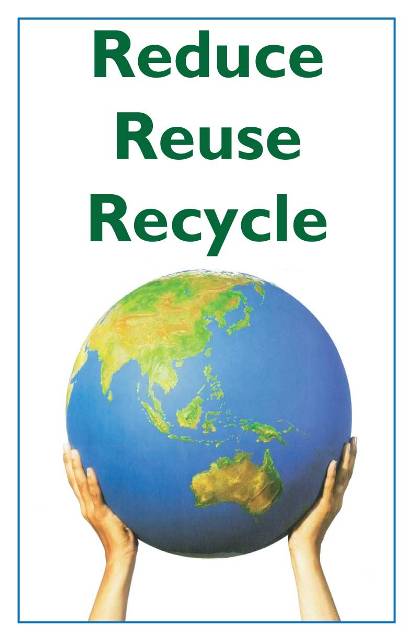 Earth Day 2014
Earth Day: People are often at a loss when they find themselves with old computers, cell phones and other electronic devices. Electronics are seen as pretty disposable these days, especially when there's always a new iPhone or iPad just around the corner. So chances are that you have at least one electronic device lying around that you don't use anymore.
You may be tempted to just throw your old cell phones, laptops and tablets away. After all, you're not using them anymore, right? Well, you should probably think twice before you do that. You may think that a tiny broken cell phone would be harmless if you threw it in the trash, but the truth is that many electronics contain materials such as cadmium, mercury, lead and nickel that can be harmful to people and the environment when they aren't properly disposed of. In fact, throwing electronics out with the rest of your trash is illegal in many states.
Alternatives to the Trash
Since throwing old electronic devices in the trash is bad for the environment and illegal in some places, what's the alternative? Many cities throughout the country have recycling programs that will take old computers and cell phones off your hands. They will recycle them or dispose of them safely. That's usually the best way to get rid of older electronics. But what about newer devices? Things like iPads, iPhones and Mac Pros are expensive, and even if they're broken people may still be reluctant to part with them without getting something back to offset the original cost. Fortunately, there are alternatives available. iGotOffer buys used and even broken iPads, iPhones and other Apple products at competitive prices. They can cover the costs of shipping, and you can even arrange from them to pick up your device if you are near their New York location. You can find out more about these services at iGotOffer.com.
No matter what you decide to do with your old electronics, remember that they should never simply be thrown away. Many devices contain materials that can be harmful to the environment. So think about either recycling your electronics or selling them if you think they could still be refurbished or repaired.
­See also:
Apple Encyclopedia: all information about products, electronic devices, operating systems and apps from iGotOffer.com experts.
iGotOffer.com: the best place to sell iPad online. Top cash guaranteed. Free quote and free shipping. BBB A+ rated business.
<!-comments-button-->