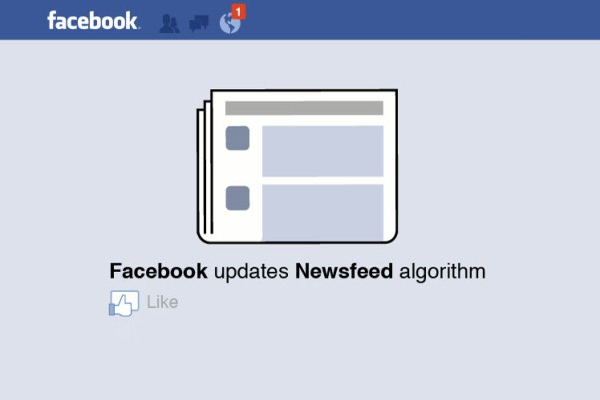 Facebook's News Feed Algorithm Change
By Michelle Held
Last week Mark Zuckerberg, CEO of Facebook, announced that another Facebook's news feed algorithm change is on the way. This was not good news for businesses using the social media giant as part of their social selling strategy. Panic ensued as brands scrambled to figure out how they would be affected and how they would replace predicted lost traffic from the yet to be released update.
This is not the first business unfriendly algorithm update that Facebook has launched. A previous update removed the chronological newsfeed and reduced organic content reach so only approximately 30% of a page's followers ever saw a post. The result was an engineered and highly limited view of the content users logged in to see.
The current reality is that most Facebook pages are only reaching a small percentage of their followers with each post. With some experimentation with highly engaging content a page can achieve a bit more reach, but never regain its pre-2016 results
Should I Be Worried About the Facebook Update?
If your major source of website traffic is from Facebook, then you need to adjust your strategy to include more options. In business, it is never a good idea to be dependent on one large source – advertiser, vendor, revenue stream, or customer. If the other business decides to end their relationship with you, or limit it as in the case of Facebook, you may be out of business overnight. Diversification and new customer acquisition is crucial to building a long-term company.
New technologies from Facebook are usually immune from choking algorithm changes. Facebook groups generally net more reach than pages. If it makes sense to change your page to a group, try it. Live video is still one of the best ways to bust through the algorithm. A live video will get more reach than an uploaded video or an image post. Once the video is complete, try boosting it for a few dollars to reach even more of your audience.
If time and budget allow, a marketing strategy should include multiple channels to add stability. Although it is important to identity which social media channel your target audience is using, it does not mean that you cannot generate brand awareness, sales, or leads from other channels. For example, there are more people using chat apps like Messenger, WeChat, and WhatsApp than there are using social media! Yet, the concept of using chat apps for advertising is still underutilized by brands.
YouTube is the top video social media channel and it appeals to all age ranges. YouTube is also a search engine, second only to Google.com. If you aren't already, try using keyword targeted videos to aid your SEO strategy. The production value and cost of videos is greatly reduced over the past ten years. Any brand not using YouTube already should consider adding it to their marketing repertoire.
Working with influencers on Facebook and Instagram is another way to bypass an update that words against brand pages. Influencers have loyal followings and work well with content marketing strategies once you find the right fit.
As for Facebook, the algorithm change probably won't affect paid ads and boosted posts except to make that space more crowded. Businesses can get the most of their ad dollar by boosting top performing organic content including videos and live videos. Developing an audience takes some experimentation to find one that clicks and buys. After you have the process down, boosting posts to a cultivated audience can be accomplished with just a few dollars per day.
Links
The impact of Facebook's changes and other global headlines from Signal [Video]
Video uploaded by CBS News on January 16, 2018

<!-comments-button-->