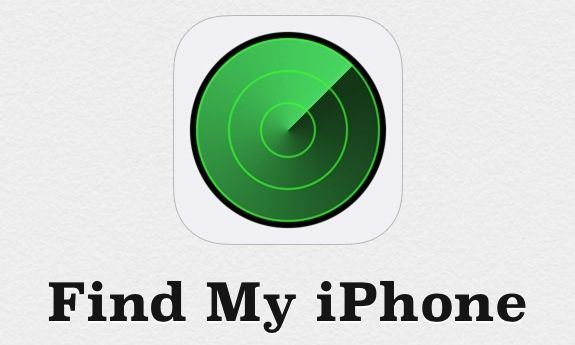 Find My iPhone App or How to Find Your Missing Device
If you misplace your iOS device, the Find My iPhone app will help you to find your lost iPhone, iPod touch, iPad or Mac. This app greatly improves your chances of recovering it quickly.
Apple's Find My iPhone service uses the iPhone's built-in GPS to track the location of the phone and let the owner take actions such as locking it, or deleting all the data on the phone in case it has been stolen.
All you need to do, is to install this free app on your iOS devices. If you lose your iPhone for example, open the app and sign in with the Apple ID you use for iCloud. Find My iPhone will locate your missing device on a map, remotely lock it or play a sound for the times it is lost in the house.
With iOS 7, Find My iPhone includes a feature called Activation Lock, which is designed to prevent anyone else from using your iPhone, iPad, or iPod touch. This feature starts working the moment you turn on Find My iPhone in iOS 7, helping you keep your missing device secure.
When you enable Find My iPhone on your iPhone, iPad, or iPod touch running iOS 7, your Apple ID is securely stored on Apple's activation servers and linked to your device. From that point on, before anyone can turn off Find My iPhone on your device, erase your data, or reactivate and use your smartphone, Activation Lock will require your Apple Id and password.
Keep in mind that before selling your device to someone else, you should turn off Find My iPhone. This will ensure that the other person will be able to activate and use the device normally for themselves. You may want to erase all content and settings from your device before handing it over as well. This will erase all data, turn off Find My iPhone, and remove the device from your iCloud account. For this, go to Settings – General – Reset – Erase All Content and Settings.
You must also turn off Find My iPhone before having your device serviced since the app will prevent anyone but you from making changes.
If you forget your password, you can reset it at My Apple ID (appleid.apple.com) or by contacting Apple Support and verifying your identity. Once your password has been reset, it will work normally with Find My iPhone and Activation Lock. If you forget your password and cannot reset it, you will lose access to your Apple ID and may be unable to use or reactivate your device.
Do not take ownership of any used iPhone, iPad, or iPod touch until it has been erased by its previous owner. The best way is to ask the seller to completely erase the device by going to Settings – General – Reset – Erase All Content and Settings. However, if you purchase a device that is still linked to the previous owner's account, contact them as soon as possible and ask them to erase the device and remove it from his or her account.
After choosing a language, a country and connecting to a network, the new device will begin activation. If you are asked for the previous owner's Apple ID and password, it means that the device is still linked to their account. Ask the seller to enter their password. They can remove the device from their account by signing in to icloud.com/find.
You will know that a device is ready for you to use when you are asked to "Set up your iPhone", "Set up your iPad", or "Set up your iPod" during the device setup process.
What if you didn't install the Find My iPhone app on your device before it was lost or stolen? Does that mean you can't use Find My iPhone and your iPhone is gone for good?
Even if you've never installed the Find My iPhone app, you still may be able to use the service to track your phone. This is possible because the Find My iPhone app isn't what makes your iPhone trackable.
Find My iPhone is a cloud-based service offered by Apple. This means the service is accessible over the Internet. The Find My iPhone app is thus one nice way to use the service, but it's not the only one. You can also use it in virtually any modern web browser by just going to iCloud.com and logging in with your Apple ID.
So, just like your web browser is one way to use Find My iPhone, the app is simply another way to do the same thing.
See also:
iGotOffer Encyclopedia: all information about Apple products, electronic devices, operating systems and apps.
iGotOffer.com: the best place to sell my used iPhone online. Top cash guaranteed. Free quote and free shipping. BBB A+ rated business.
<!-comments-button-->