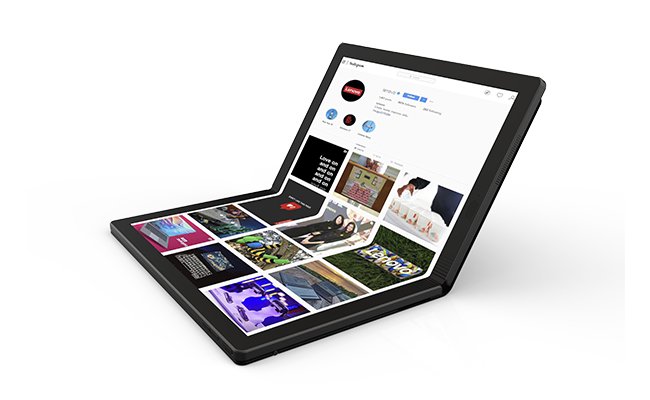 Lenovo's Foldable PC Prototype Hands-On: The Future of 2-in-1's [Video]
Video uploaded by Engadget on May 13, 2019.
Foldable Lenovo ThinkPad X1 Prototype Pushes Boundaries
Joe Osborne, the author of techradar.com had his hands on a curious foldable tablet from Lenovo. The Chinese PC and mobile maker tries to kill two birds with one stone. Lenovo ThinkPad X1 is foldable and aspires to replace a laptop somewhere around 2020. So, this review is more like a teaser that let us have a glimpse of what the mobile computers will look like in several years.
Lenovo ThinkPad X1 features one OLED 2K display that folds in on itself like a book. The display size is 13.3 inches with 9.6 inches per side. A singular torque hinge protrudes from both sides of the device's mid section, highlighting the "bookish" design. The hinge is covered with a rubberized fabric that works as the connective tissue conducive to bending. So far Osborne didn't mention any gap like the one that ruined the Samsung Galaxy Fold debut and the photos don't reveal that secret either. Anyway, Lenovo still has a year to improve its flaws.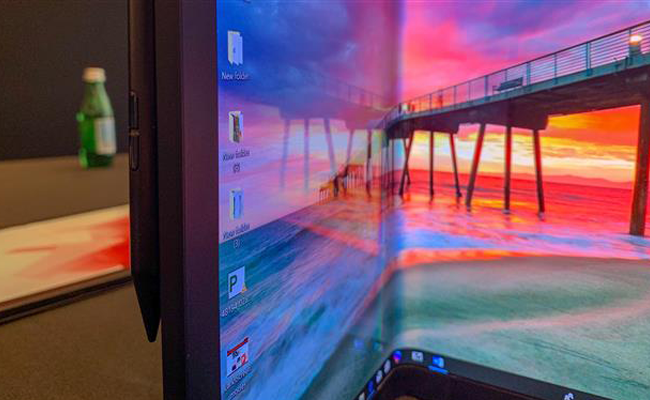 The screen coating is plastic, because we don't have a glass flexible enough to endure numerous open-close cycles. It's a shame, really, because one can clearly see a nasty crease in the photos of the bended tablet. The bezels are wide enough to keep the coating over the LG matrix. (I'm not looking at you, Samsung!) Yes, Lenovo turned to the prime display maker for a foldable matrix for their next product. After all, it was LG that unveiled a roll-down TV last year!
Lenovo ThinkPad X1 will feature two USB-C ports, but the maker is still to choose between the USB 3.1 or Thunderbolt 3. Lenovo promises a day-long battery life and a unique performance but what hardware will be opted for this tablet is anyone's guess. Meanwhile, the prototype has trouble with the screen orientation when rotated. The adjustment takes half a second!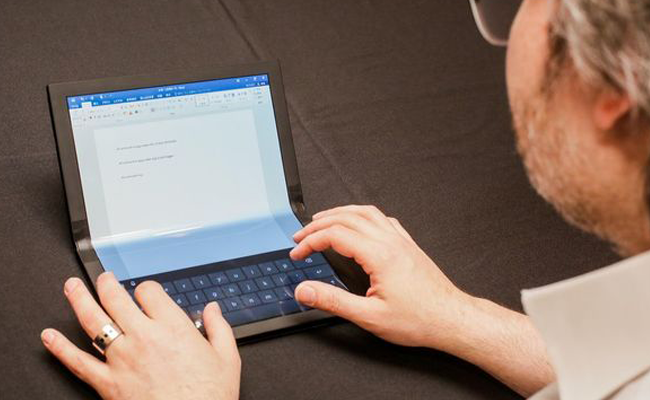 Joe is very optimistic about the tablet's future, but I'm a bit skeptical. One of the photos prompts that the bended Lenovo ThinkPad X1 can be used as a laptop with the bottom side working as a keyboard. Now, the greatest advantage of any laptop is that it allows blind typing. You need to physically contact the keys to blind type, which is impossible with the touch screen keyboard that can give no feedback. So, as a typewriter, Lenovo ThinkPad X1 is useless. The tablet, however, supports a stylus, so the handwriting has a much more preferable input under the circumstances.
The reviewer also suggests to use Lenovo ThinkPad X1 as an e-reader as it resembles a paper book so much. However, I think that a heavy glossy reader that will surely get a price tag around $1,000, is a poor substitute for any ebook from Amazon or Barnes & Nobles.
To cut to the chase, Lenovo ThinkPad X1 can be used just like any other tablet, foldable or not. It's ability to fold adds nothing to usual usage scenarios so far and Lenovo has to thoroughly reconsider the interface to really push the boundaries.
Links
<!-comments-button-->