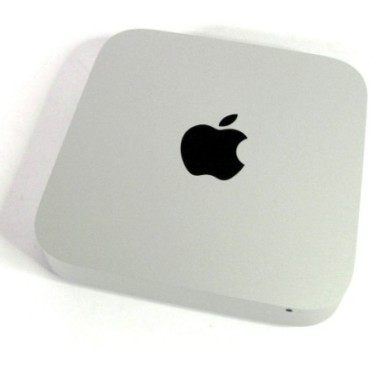 Getting Ready to Sell My Mac Mini
If you have a little time to spare, physically clean up your old Mac Mini before you sell it. Get rid of those crumbs on the keyboard and mouse! Unplug everything, grab a microfiber cloth and wipe the screen, the keyboard as well as the case. If you have one of the older keyboards, turn it upside down and give it a good shake to get rid of food crumbs, dust and cat hair from in between the keys. You can use a vacuum with a soft brush attachment to clean the keyboard as well. Your used Mac Mini might even need a touch up with iKlear, or a similar spray in order to give it that "new" and clean look.
Before You Sell Your Used Mac Mini: Turn Off the FileVault Disk Encryption.
If you activate FileVault in OS X 10.7 or later, turn it off before selling your old Mac Mini. When you turn off FileVault, encryption is turned off and the contents of your disk are decrypted.
The decryption could take a while, depending on how much information you have stored. However, you can still use your computer to do other tasks while the decryption is occurring.
To turn off FileVault:
Go to Apple menu > System Preferences.
Click Security & Privacy.
Click FileVault.
Click the lock to unlock the preferences pane, next enter an administrator name and password.
Click Turn Off FileVault.
Click Turn Off Encryption.
Important note: Deleting documents, contacts, reminders, documents, photo streams, or any other iCloud data while signed in to your iCloud account will lead to the removal of all this content from the iCloud servers. These documents also will be deleted from all of your devices that are signed in to iCloud. If you want to keep the information intact elsewhere, be sure to sign out of iCloud before deleting anything.
A FEW WORDS ABOUT MAC MINI
The Mac mini is a small desktop computer manufactured by Apple, Inc. This computer is 7.7 inches square and 1.4 inches tall. It weighs 2.7 pounds. Before the mid-2011 revision, all models (except the Late 2009 and Mid 2010 server models), came with an internal optical disc drive. Models pre-2010 used an external power supply and were taller and narrower; at 2.0 × 6.5 × 6.5 inches. The Mac Mini is one of three desktop computers in the current Macintosh lineup, the other two being the iMac and Mac Pro; however, the Mini uses components which are usually featured in a laptop, hence its small size.
The Mac mini was the first consumer level Macintosh desktop to ship without a display, keyboard, or mouse. Apple marketed it as a BYODKM, (Bring Your Own Display, Keyboard, and Mouse). The primary intended market for the Mac Mini was users switching from a traditional Windows PC to a Mac, some of which might already own a compatible display, keyboard and mouse. These items could of course be easily purchased if needed). A special Server version of the computer was introduced in October 2009, which included the Server edition of the OS X operating system. The Server model was discontinued in late 2014, when they completed the Mac Mini revision.
The updated uni-body Mac Mini is notable as the first Apple computer to include an HDMI video port, in order to connect to a television or other display. It successfully positioned the unit to be advertised as a home theater device alternative to the Apple TV.
See also:
iGotOffer Encyclopedia: all information about Apple products, electronic devices, operating systems and apps.
Best place to sell my Mac Mini online. Free shipping and top price guaranteed. BBB A+ rated business.
<!-comments-button-->