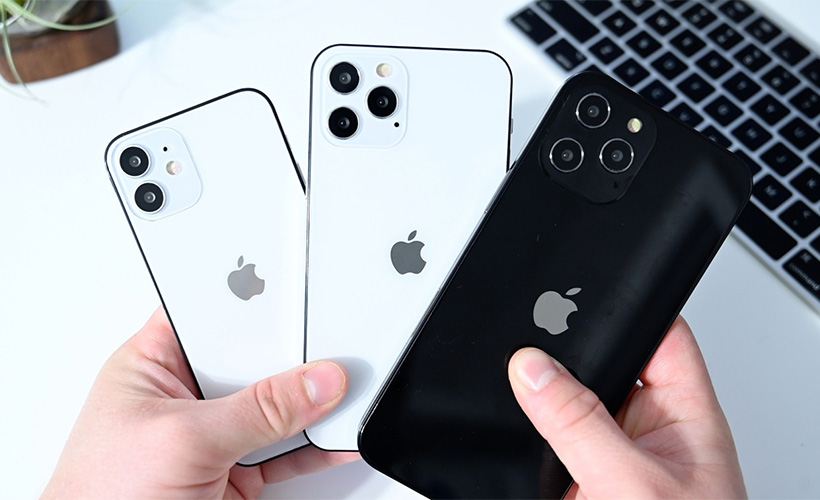 Apple iPhone 12 – This Is Unreal! [Video]
Video uploaded by TT Technology on August 5, 2020
How Much the iPhone 12 Will Cost?
July 2020 has brought us yet another bit of news a little ahead of time. Namely, some unsung heroes decided to courageously give us some idea of how much this eagerly-awaited iPhone 12 will actually set us back – before the company itself will grace us with this sacred knowledge.
But, coming to think of it, this is one (not so happy) surprise that we actually should have expected. Yes, you have guessed correctly – or you should have. Most likely, even the respectable sum the Apple crowd was prepared to part with will turn out an understatement. And with all due respect to the Twitter leaker who bravely informed us of that, it's hard to help thinking that his risk might not be worth the trouble. Now should the case be the opposite, that would be, indeed, quite a scoop. Because, if anything, Apple was never known for its low prices or for the tendency to slash them. Advanced tech, yes. Eco-friendly, very often. Safe to use, practically always. Affordable… well, not so much. So, it has long become sort of a default expectation that their new gadgets will probably be sold for a higher price than promised. We can make this sort of prediction even without any advance leaks.
But since there is one anyway, we can just as well take a closer look at some of its detail. First off, the starting price of the 5G iPhone 12 is now predicted to be $699 for the 64GB version. That's $40 more than the phone with 128 GB storage was expected to cost. Now it is said to be coming with the $749 price tag, which is $100 dearer than we previously believed. And for 256 GB you will pay $849 (that is, of course, if the leak proves right, but see above: it very likely will).
As for our British and Australian cousins, they will have to part, respectively, with £540 and AU$975 for the most basic version of the new phone. And that is just a straight conversion-based calculation. All things considered, they might well have to pay more – perhaps, notably more – in the end of the day.
The full leaked list of prices is now can be found, other than on Twitter itself, also in the source article, posted here.
And, just as a way of a preview – and in order to prepare the faint of heart among our Apple-loving audience for the worst – we'll give you one last quote from the said list. Behold now: if you are one of those who always strive for perfection and, therefore, won't settle for anything less than the flashiest and mightiest of devices to show off to anyone willing to look… In that case you should brace yourself for giving up the impressive amount of $1449. Because, according to the very same leak, this is how much the ultimate, the most premium, all-guns blazing, 512GB memory-sporting, 6.7 inch screen-endowed Pro Max version of iPhone 12 is going to cost you. You have been warned.
Not that any of it will scare away the Apple clientele, of course. Because, see above: the tech, the look, the safety… and, lest we forget, there is also that all-important ritual of having to have the newest one at the first opportunity. But still, these loyal customers will now have to adjust their expectations and, in many cases, their money plans. Well… perhaps, the feat this valiant leaker @komya_k has performed by dropping this bit of info on their unsuspecting heads has not been completely for nothing, after all.
Links
<!-comments-button-->