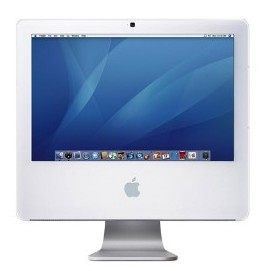 Steve Jobs Ideas: White Color iMac
Did you know, that originally, Steve Jobs was strongly opposed to the idea of a white iMac? Finally, he was convinced to use white as Apple's primary color for its products by Jonathan Ive, Apple's designer. Since then, Ive has won many awards for his designs.
In 2001, Apple started making all of its products white. Steve Jobs was not a fan of the idea and strongly opposed the selection of this color in then beginning. "Initially, Jobs' instincts were against white products," mentions Leander Kahney, a technology writer and author, in his book, "Jony Ive, The Genius Behind Apple's Greatest Products." (In fact, Mr. Kahney is the author of four books centered on the subculture surrounding Apple products, as well as the company itself: "The Cult of Mac", "Cult of iPod", "Inside Steve's Brainll" and "Jony Ive – The Genius Behind Apple's Greatest Products".
So Jony Ive, Apple's design leader, was in favor of white products. Since his school days, he'd been building products out of white plastic. He started making Apple's products white. Maybe it was a reaction to the colorful phase that Apple had gone through earlier, when the company shocked everyone by releasing the first iMac in Bondi Blue. Apple followed up with a bunch of different colored iMacs.
Ive insisted though, that Apple made the first iBook in white plastic and wanted to continue that with the iPod: "Right from the very first time, we were thinking about the product, we'd see the iPod as stainless steel and white. It's just so … brutally simple. It's not a color. Supposedly neutral – but just an unmistakable, shocking neutral", said Ive, when asked about the color choice.
However, when Ivo and his team presented the design to Jobs, they were told no. Jobs just did not like the look of white. So, in order to make Steve Jobs happy, the creators tried to come up with new colors; ones that were as close to white as possible, but without being white – snow white, cloud white, glacial white, moon gray (this color looked like it was white, but was really gray). Finally, Jobs got tired, said that he liked the moon gray, and approved it for a keyboard (according to Leander Kahney). As a result, moon gray also ended up being used in the cords on iPod ear phones, even though most of us still call the cords white. (In fact, Doug Satzger, one of the members of the Apple design group at the epoc, said that "Moon gray and seashell gray were shades developed by us at Apple that were so close to white as to appear almost white, but were in fact gray."
In 2010, Bloomberg Business Week listed him among the "World's Most Influential Designers" and in 2013, the TIME added him to the annual list of the 100 most influential people in the world.
In 2012, Ive was elevated to Knight Commander of the Order of the British Empire (KBE) for "services to design and enterprise".
As of 2016, Jonathan Ive is listed as a patent holder on over 750 U.S. design and utility patents and many related patents around the world. Fortune magazine stated in 2010, that "Ive's designs have set the course not just for Apple, but for design more broadly."
See also:
iGotOffer Encyclopedia: all information about Apple products, electronic devices, operating systems and apps.
iGotOffer.com: the best place to sell used iMac online for the top cash. Free quote and free shipping included. BBB A+ rated business.
Steve Jobs Ideas: White Color iMac

<!-comments-button-->