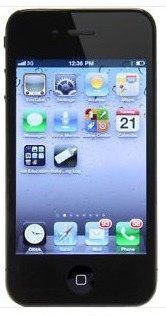 Samsung and Apple Partnership
Samsung and Apple: Did you know that Samsung makes the processors for Apple's smartphones? Despite lawsuits involving both of the companies, and despite their rivalry, the bulk of the A-x processors that power the iPhone, come from Samsung. So, even when Apple and Samsung trash each other's phones, the war is not stopping Apple from contracting Samsung to make its computer chips.
In April 2011, Apple Inc. ("Apple" as a plaintiff) complained against Samsung Electronics Co., Ltd., Samsung Electronics America, Inc., and Samsung Telecommunications America, LLC (collectively "Samsung" as a defendant). In the complaint, Apple states that the company revolutionized the telecommunications industry in 2007 when it introduced the wildly popular iPhone and that Samsung has copied their work in order to get ahead.
The iPhone was a product that dramatically changed the way people view mobile phones. Reviewers, analysts and consumers immediately recognized the iPhone as a "game changer." Before the iPhone, cell phones were utilitarian devices with key pads for dialing and small, passive display screens that did not allow for touch control. The iPhone was radically different, as in one small and lightweight handheld device, it offered sophisticated mobile phone functions, a multi-touch screen that allows users to control the phone with their fingers, music storage and playback, a mobile computing platform for handheld applications, and full access to the Internet. These features were combined in an elegantly designed product with a distinctive user interface, icons, and eye-catching displays that gave the iPhone an unmistakable look. Those design features were carried over to the iPod touch, another product that Apple introduced in 2007. The iPod touch has a product configuration and physical appearance that is virtually identical to the iPhone. Moreover, the iPod touch utilizes the same user interface icons and screen layout as the iPhone, displaying the unmistakable iPhone appearance. Apple introduced another revolutionary product, the iPad, in 2010. The iPad is an elegantly designed computer tablet with a color touch screen, a user interface reminiscent of the iPhone's user interface, and robust functionality that spans both mobile computing and media storage and playback. Because of its innovative technology and distinctive design, the iPad achieved instant success. Apple's creative achievements have resulted in broad intellectual property protection for Apple's innovations, including utility and design patents, trademarks, and trade dress protection.
According to Apple, nevertheless, Apple's innovations have been the subject of widespread emulation by its competitors, who have attempted to capitalize on Apple's success by imitating Apple's innovative technology, distinctive user interfaces, and elegant and distinctive product.
Always according to apple, one of the principal imitators is Samsung, which recently introduced the Galaxy line of mobile phones and Galaxy Tab computer tablet, all of which use the Google Android operating system, to compete with the iPhone and iPad. Instead of pursuing independent product development, Samsung has chosen to slavishly copy Apple's innovative technology, distinctive user interfaces, as well as elegant and distinctive product and packaging design, in violation of Apple's valuable intellectual property rights.
As alleged by Apple in detail, Samsung has made its Galaxy phones and computer tablet work and look like Apple's products through widespread patent and trade dress infringement. They even claim that Samsung has misappropriated Apple's distinctive product packaging.
By this action, Apple seeks to put a stop to Samsung's illegal conduct and obtain compensation for the violations that have occurred thus far.
­See also:
Apple Encyclopedia: all information about company, products, electronic devices, operating systems and apps.
iGotOffer.com: the best place to sell my used iPhone online for the top price. Free quote, free shipping. BBB A+ rated business.
<!-comments-button-->