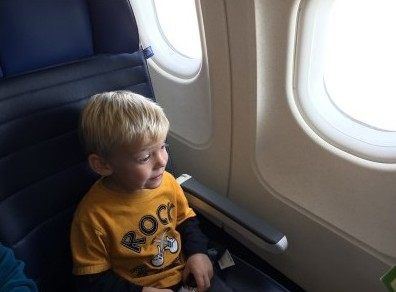 Many resources exist for kids on the Internet. However when the Internet was just beginning to take its hold on humanity, forums and resources were scarce. The following text goes over what resources were available to kids in that period of time, such as Prodigy, which had a section for kids and teenagers. Kids Only Online (KOOL) was another tool and kids were also able to use Teacher Pager for help with homework. Thus, here is an account of what went on historically.
Internet Safety Tips for Children and Teens
Children master computers at an early age – and online services know it. All of the major commercial companies offer games and educational forums for elementary schoolers on up to teenagers.
Prodigy
Just Kids: Prodigy is by far the strongest service for kids. The Just Kids screen includes several categories: Games, Kids Talk, Stories, Activities, Kids' News/Info, Humor, and Contests/Quizzes. In Activities, young children can explore interactive maps from National Geographic or take a tour of a NASA mission with NOVA. And Homework Helper provides online encyclopedias, background news, and other references sources, as well as access to newspapers and PBS. The Reading Magic Section, for example, offers illustrated stories that let children direct the narrative by choosing plot options along the way.
Bulletin Board for Kids: Angst-ridden teenagers everywhere can vent on Prodigy's Bulletin Board for Kids, discussing everything from dating to home work to parents (parents may lurk, but aren't invited to post messages to this sometimes excruciatingly frank forums).
America Online
Kids Only Online (KOOL): Allows that 5-to-14-year old set to meet and communicate with each other in forums and occasional real-time conferences. From KOOL, kids can access KidsNet, a clearinghouse for children's audio, video, radio, and television programming. National Geographic , the Smithsonian Institution, the Cartoon Network, Compton's Encyclopedia, and Disney's Adventure Magazine also have sections here. But unlike Prodigy's version, this one is geared to junior and high school kids and isn't as graphically appealing. Kids also have access to Teacher Pager to get help on homework.
Career center: Provides career and summer job information for high school students. Kids also have access to résumé templates and a cover letter library. There's also College Board information about individual colleges, financial aid, and entrance exams.
CompuServe – Internet for Kids and Teens
The Y-Drive: Short for Youth Drive, CompuServe's forum for the younger set is run by kids. In it there are topical discussions, as well as library forums sponsored by the Family Channel, games, and educational and multimedia software. The level of discussion is geared by the 11 to 16 age group.

Forums: Associated Press Online and CENDATA can help with homework or general interest research. The Dinosaur Forum and the Earth Forum offer discussion for all ages, often of real scientific issues (as opposed to the latest Barney song). And children's software publisher Broderbund has a forum for those interested in games.

­See also:

<!-comments-button-->