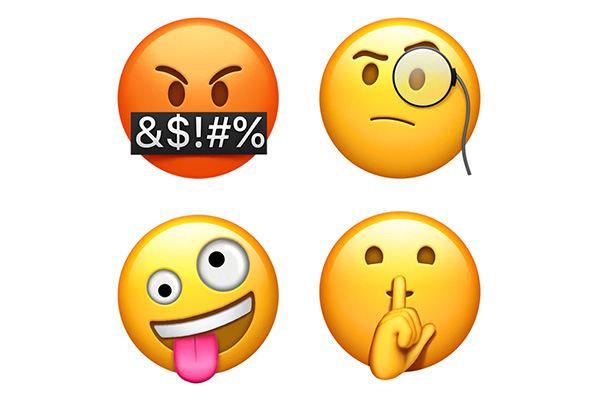 iOS 11.1 Update: New Emoji, Return of App Switcher Gesture, and Cool Hacks
So Apple fanatics, how are you liking the iOS 11.1 update, which Apple just released? It's the first significant update to iOS 11 since it was launched to the public. Let's take a closer look at it.
iOS 11.1 features a new collection of Unicode 10 emoji, such as pie, pretzel, t-rex, fortune cookie, headgebog, vampire, and plenty more. There are also some minor but much needed enhancements to several emoji. The new designs are definitely an improvement.
In addition, some annoying bugs have been fixed. One notable fix is the one for Reachability, which is supposed to enable one-handed access to apps and content.
The update also signals the return of the beloved 3D Touch app switcher gesture, which has been missing in action since iOS 11 was released. It also includes a security fix that addressed a vulnerability that could be exploited by cybercriminals when public wifi is being used.
Tips for iOS 11.1
Free up space for more photos
If you're a compulsive pic taker like we are, then you are always running out of space, which may explain why you missed out on the group selfie at your high school reunion.
With iOS 11, Apple unveiled the HEIF format, AKA, "High Efficiency Image Format," which allows your photos to be reduced down to the smallest possible size without losing their resolution. The smaller size means you can go a little crazy with your iPhone camera and not pay a price for it.
Create PDFs from Any Web Page
After opening any web page in Safari, hit the Share button to bring up the Share Sheet. At the bottom, swipe to the end of the sheet, where it will say Create PDF. When you tap on the Create PDF option, you will another panel – this one contains your web page as a PDF. Now, it's just a matter of saving and sharing it!
How to Markup a PDF
Adjacent to the Share button you will see the Markup button – just look for the marker icon. When you hit that button, you get access to the Markup feature, which is unique to iOS 11. Now it's just a matter of adding whatever text or visuals you'd like. It's really that easy.
Disable notification previews
The problem with notification previews is that they are intended for your eyes only, but there's nothing stopping someone else from glancing over and reading your most personal information – messages pertaining to your children, for example, expressions of affection between loved ones, or financial notifications.
Sorry, but that's no one's business but yours.
In this age, where cybercrime is increasing as we become more dependent on our cell phones, we must do everything we can to protect our personal information and that of our loved ones.
Links
If you are excited to see all of the new features of the iPhone 8 and iPhone X, sell your used iPhone now to fund your upgrade!
Everything About Apple's Products – The complete guide to all Apple consumer electronic products, including technical specifications, identifiers and other valuable information.
iOS 11.1 Released! Should You Update? [Video]
Video uploaded by Brandon Butch on October 31, 2017

<!-comments-button-->