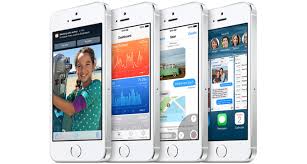 iOS 8.1 Tips and Tricks

iOS 8.1 Tips and Tricks: The iOS 8.1 operating system has some new features which are hidden from view, making it difficult to get the most from your new operating system. Here are some interesting tips and tricks which will help you discover hidden features:
Mail: You can swipe left to right on an e-mail to uncover a Mark As Unread button. You can also swipe right to left, which will allow you to flag a message or send it to the trash. A More option also exists for replies, forwarding, moving to the junk box, etc.
To change the swipe options, go to Settings > Mail, Contacts, Calendars > Swipe Options, then set your Swipe Left and Swipe Right commands.
To nuke your entire inbox, tap Edit at the upper right, then tap Mark All at the lower left, followed by Mark As Read from the pop-up menu. To see all your unread emails, go to Mail > Mailboxes > Edit and select Unread.
If your iPhone battery is short-lived, with iOS 8.1 you can find out what apps are having the biggest impact on your battery. For this, go to Settings > General > Usage > Battery Usage. Now you can easily find out which apps have used the most battery over the last 24 hours or last seven days.
You can also hide favorites and contacts from displaying in App Switcher. The utility of this command depends on your personal preferences. It may or may not be a handy feature for you. You can enable or disable this feature by going to Settings > Mail, Contacts, Calendar and scrolling down to Show in App Switcher.
The new Apple QuickType keyboard now provides auto-suggestions as you type. You can hide them if you don't use this option. To hide auto-suggestions, press and hold at the top of the auto-suggest bar and drag it down towards the top row of keys to hide it. If you change your mind, you can bring it back by dragging up from the top of the keyboard.
As for Safari tips, Safari now gives you recommended search results. If you are not comfortable with this new feature, go to Settings > Safari > Search Engine Suggestions, then turn it off.
You can swipe left and right on the browser screen to go forwards and backwards through your browser history. More iOS 8.1 Tips and Tricks: To set privacy-friendly DuckDuckGo as the default search engine, go to Settings > Safari > Search Engine to make this option the default.
Safari now preloads the top search result in an attempt to make your browsing feel faster. If you want to turn it off, go to Settings > Safari > Preload Top Hit, and flick the switch it to the off position to avoid this feature, and prevent it from using up cellular data.
You can now locate your lost iPhone or iPad, even if the battery is dead, as the device can transmit its last location before the battery dies. To switch this feature on go to Settings > iCloud > Find My iPhone and toggle "Send Last Location" on.
­See also:
iGotOffer.com: the best place to sell my used iPad online. Top cash guaranteed. Free quote and free shipping. BBB A+ rated business.
<!-comments-button-->