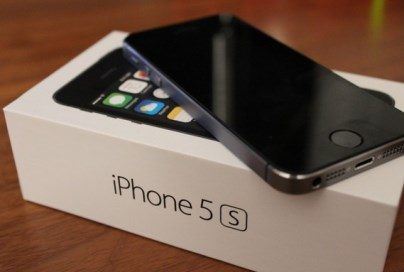 iPhone 5s: A Few Things About This Device
Before You Sell Your iPhone 5s: Remove Your Credit or Debit Cards
If you're using Apple Pay, you can remove your credit or debit cards at iCloud.com before you sell your iPhone online. To do so, choose Settings to see which devices are using Apple Pay. Then, click your device and click Remove, located next to Apple Pay.
If you're unable to erase your iPhone, change your Apple ID password. This will prevent the new owner from being able to delete your information from iCloud. On the other hand, remember that changing the password won't remove any personal information that is cached before you sell your iPhone.
How to record slo-mo videos
The iPhone 5S boasts a slow-motion video option. Just open the Camera app, swipe to the right twice, and you're in Slo-Mo mode. Tap the shutter to start and stop recording as normal. If you tap the thumbnail at the bottom left to review your video, you can drag the markers in the timeline to dictate where you want the slow-motion effect to start and stop. You can make just about anything look dramatic with this effect.
How to get free copies of iWork on your iPhone 5s
The iPhone 5S comes with a bundle of free productivity apps, including Pages, Numbers, and Keynote. You can also snag iMovie and iPhoto. To get your free iWork apps, open the App Store and search for the individual app you want and download it. These apps used to be $10 a piece, but now you can get them for free if you have the new iPhone.
How to take advantage of the motion processor
Apple made a big deal out of the M7 motion co-processor, and its ability to track your activity. We're sure lots of apps will take advantage of the possibilities over time, but for now here's a quick list of fitness apps that work with it today: Strava Run, Argus, Weather Run, Pedometer ++, and M7 Pedometer – Steps.
How to use Siri
It may not be an iPhone 5S exclusive, but Siri has improved, and it's a feature worth using. You don't have to tap and hold on the Home button to launch Siri. Instead, you can go into Settings > General > Siri, and turn Raise to Speak on. Now, you'll find Siri waiting whenever you hold the iPhone 5S up to your ear. Remember to tell Siri about your relationships and your home and work addresses to make it more useful. If you don't like how Siri says something, tell it "that's not how you pronounce that," and choose from three alternative options. You can also tell Siri to turn settings like Wi-Fi on and off, or post an update to Facebook.
How to add more emoticons to your messages
You can unlock a ton of emoticons and images to spice up your messages by going to Settings > General > Keyboard > International Keyboards, choosing to Add New Keyboard, and picking Emoji. Now, when you're typing up a message, you can tap the globe icon at the bottom left and open up a panel full of emoticons to use.
­See also:
iGotOffer.com: the best place to sell or trade in used iPhone online. Top cash guaranteed. Free quote and free shipping. BBB A+ rated business.
<!-comments-button-->