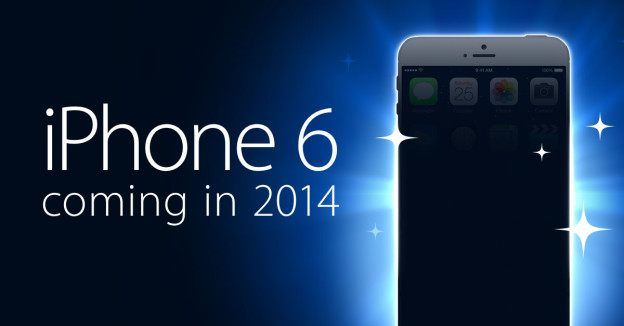 Apple Announces iPhone 6 and iPhone 6 Plus
Release Date and Specs
iPhone 6 2014: What Apple is saying gives an insight for what the iPhone maker is juggling ahead of its smartphone's launch supposedly on September 9, 2014. In this event Apple's iPhone 6 upgrade cycle may be the largest ever… Indeed, the iPhone sales accounts for more than 55 percent of the company's sales, and Apple can't afford to fluff it up. According to Wall Street analysts, Forget iPhone 6 will be the "main catalyst" for Apple's year-round sales growth as Samsung and other rival phone makers have expanded into the larger display model.
During the three-month period, around the December holiday period, when smartphone saturation rate hits its peak… this is the time that could cause Apple to sink or swim, as it typically accounts for the company's greatest sales period of the year. If Apple were to play its cards right, a larger iPhone will help "boost handset replacement demand" for existing owners, and help Apple win back market share of high-end smartphones from Android. Rumors continue to swirl on exactly what sized devices will be paraded on Apple's launch day. We think it is "imperative" for Apple to launch the phone in two sizes – a slightly larger 4.7-inch device and tablet-sized 5.5-inch, before the end of the year. It seems like Apple is focusing on design and "making the best products," rather than focusing on maximizing sales, which means its products risk becoming "niche premium products with low market share, like the Mac."
According to our research, Apple has to appease not just its existing customers, but also those in China who make up a growing portion of the company's revenue and who have been looking for rivals to stem their desire for larger devices. In fact, because Apple has failed to expand the display of its devices beyond the 4-inch limit, demand for iPhones in China has been slowing down. In launching a larger device, it would calm the "pent-up demand" in the country. Don't forget that this large Asian country currently accounts for more than 15 percent of the company's revenue. Hitting a home run in mainland China is probbaly high on Apple's priority list.
Taking the Debbie-Downer approach for Wall Street, one analyst group thinks Apple's entire approach is slowly eroding its competitive streak — meaning arch-rival companies like Samsung are gaining traction. That said, Apple isn't a small company. It has more than $150 billion in the bank, and could reinvest in its products even if sales collapses, but the fewer sales make it difficult for the company to reinvest its profits into its products. Anyway Apple "remains a hardware company, having failed to evolve sufficiently towards services." While Apple's iTunes, software, and services division has increased in profits quarter-over-quarter, it's still a fraction of the company's income.
Yes, those services, such as the iTunes and App Stores, iCloud storage fees, and in-app purchases, continue to expand but have yet to make any significant headway into an already vast and expansive market.
See also:
iGotOffer Encyclopedia: all information about Apple products, electronic devices, operating systems and apps.
iGotOffer.com: the best place to sell my used iPhone online. Top cash guaranteed. Free quote and free shipping. BBB A+ rated business.
<!-comments-button-->