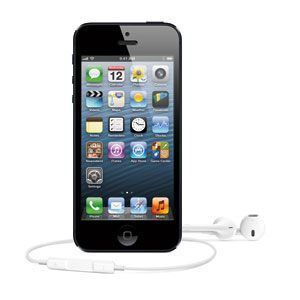 iPhone Roaming Data – How to change settings
Have you ever wondered if is it possible to get the iPhone to show how much roaming data you have spent within a given period? Or maybe you don't want to use roaming at all, but are unsure of how to turn it off. Or, perhaps you are headed overseas and will want to use only Wi-Fi, but not the phone services, and have no idea how to set that up. Fortunately, not only are these options possible, but they are also easy to set up using either default settings, or apps from the app store!
Depending on what service provider you are using, they should have an app on the app store that you can download free of charge and see how much data you have used, as well as how much you have left. Some carriers however, have up to one month delays on roaming data, which makes it kind of useless to use as a guideline for how much you are spending when you are on vacation and using roaming.
So, the best and simplest way to get current data usage information would be to do as follows: Go to Settings, tap Cellular, and tap the Data Roaming to change any settings, or to switch data on or off.
This option also shows how much data has been used, along with a separate entry for roaming. It also shows how much data each individual app is consuming. You can turn off any applications that are not needed in order to save data. If you want to start monitoring data usage from a given point, you can scroll down to the bottom and tap Reset Statistics.
To save money, you also can put your iPhone on airplane mode and switch both the data roaming and voice roaming to off.
Note that some of these options may look different depending on your country and type of carrier.
HOW TO TURN CELLULAR DATA ON OR OFF
On the iPhone, users can limit apps and services from using the cellular network to connect to the Internet by turning cellular data on or off. In fact, when cellular data is on, apps and services use your cellular connection whenever Wi-Fi is not available. As a result, the user might be charged for using certain features and services. (Apple recommends contacting your carrier for more information about possible charges which apply in this case). When the user turns off cellular data, all Internet services like Web browsing, sending or receiving emails, or pushing notifications will not work unless connected to Wi-Fi.
If you want to turn cellular data on or off, you should go to Settings. Once there, tap Cellular or Mobile Data. (On an iPad, you would tap on Settings, then Cellular Data).
Note that depending on your carrier and device, you might have additional options:
Enable LTE, 4G, or 3G. You can select what type of network connection to use for voice and data.
Turn Voice Roaming on or off: With CDMA networks, the user can turn off Voice Roaming to avoid charges from using other carrier's networks.
Turn Data Roaming on or off: When you're traveling internationally, you can turn off data roaming to avoid roaming charges. If you have an international data plan, you may need to keep Data Roaming on.
Depending on the carrier you are contracted with, data roaming might be used if you travel domestically. Contact your carrier for more information about your data roaming policy and other cellular data settings.
­See also:
Apple Encyclopedia: all information about products, electronic devices, operating systems and apps from iGotOffer.com experts.
iGotOffer.com: the best place to sell my used iPhone online. Top cash guaranteed. Free quote and free shipping. BBB A+ rated business.
<!-comments-button-->