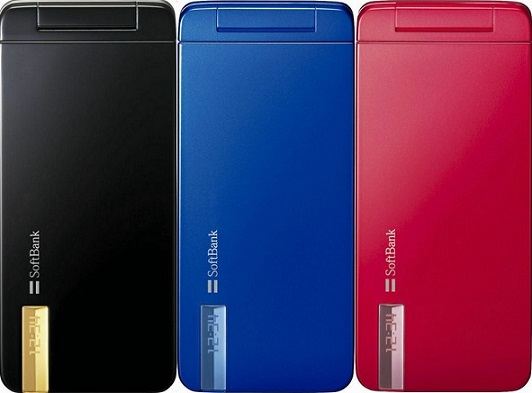 Japanese Mobile Phones – A Breed Apart
Mobile phones in Japan are a breed of their own. Japan has the most hi-tech image out of all the countries, but their phones are hardly known beyond their borders.
While sharing communication standards like 4g or NFC, with the world, Japan seems to still be very close to their phones. First of all, phones in the country are sold by the carriers. You can't go to the shop and buy any smartphone that you like. No, you have to go to the carrier's office, buy a contract and then get a phone as a part of the deal. The bills come at the end on the month and the minimal contract term is two years.
You can buy a second-hand, Japanese phone on e-bay, but there are two problems you can face by doing so. First, you should make sure the phone you're buying is unlocked. Otherwise you'll get your hands on a bricked device. Second, your j-mobile might conflict with the USA wireless network.
Recently, a new Japanese manufacturer Freetel has started exporting mobiles branded Freetel Musashi. They're unlocked phones and are compatible with the USA network, but they just can't compete with the home models.
Tourists can rent a phone in the airport upon arrival, the price is about 200-500 yen per day for regular phones, or 1000-2000 yen per day for smartphones. You have to hand them back before leaving, however. You can also buy local SIM-card, but not a mobile to put it in.
If you're an expat and are going to buy a local model for everyday use, you have to get a special letter from your employer (and sometimes from your landlord as well in order to prove that you really live and work in Japan.)
With these papers, you have to go to an office of NTT Docomo, KDDI au, or Softbank, which are the largest mobile carriers to share the Japanese market. In Japan, the phone models go with the company prefix in the models' names. For exapmle, Docomo Sharp, or Softbank Panasonic. This is the first feature that set the Japanese phones apart from the rest of the world. They are made for the carriers and not the customers.
Once your docs are vetted, the only problem left is to choose the phone. Traditionally, folding phones or flip phones are very popular in Japan. And they featured double screens since their arrival to the market. Some of the first models even featured LED alerts on the cover, or just strip screens to display time, incoming calls and texts.
If you remember back in 2009, we had an iPhone and other smartphones that looked very much like a heavy bar of soap, but I think they were much more comfortable and slimmer than these flip phones.
Japanese mobile phones are loaded with many features that we can only dream of. Like 3D that requires no special glasses at all! Meet the Aquos Phone 3D SH80F!
The Aquos Phone can do wonderful things from the box. It can display photos in 3D, and also convert 2D to 3D (and vice versa), while you're viewing them. The phone can playback 3D movies and the screen selection is automated as well. You don't need to browse the web looking for the 3D content and more either, since the 8-megapixel twin camera can take 3D pictures as well!
On that background, a simple TV tuner looks plain, but carriers in Japan provide TV broadcasting among other services as well. Every phone in Japan features the TV tuner by default, and the same goes for NFC and video calls since the 1990s. That's why most Japanese flip phones can be twisted both ways for a better view.
We Westerners are just starting to use NFC for payments, and think it's cool, but in Japan, this kind of communication is a routine thing. They use NFC to exchange their phone numbers, for instance. All you have to do, is to keep the phones close to each other and approve the access of another device to your number. Likewise, you can share songs, pictures, docs and so much more.
Speaking of documents, the doc viewer has been in Japanese phones for ages. That's because a phone is the main and often, only device for web surfing, browsing and chatting for more than 70% of Japanese users. Smartphone walking has plagued the cities of Japan, long before it struck here in America. Some people might not understand why flip phones can still be popular, but they're comfy to grip with one hand, the keyboard features some hot keys for social media, and people can have the benefits of both touch control and buttons control, all combined in one device.
No wonder the iPhone didn't take off after its debut in Japan. It looked so drab and mundane compared to what they are used to seeing. Forget the grey asphalt and pink gold, Japanese phones are indigo, violet, pink and yellow. I mean, really canary yellow.
Since then, they've become more restrained in color, for instance, Musashi and Panasonic lines are limited to dark gold and coal grey. But, you can still find a red or an indigo phone that aren't limited editions.
If Americans want to give their gadgets a personal touch, they have to buy a phone sleeve or phone stickers. In Japan, they have special editions. Hello Kitty editions, Disney editions, Princess editions, you name it.
IIs your mouth watering by looking at these phones? They aren't actually chocolate, they are the NTT Docomo Melty Chocolate phones!
Japanese mobile phones are waterproof, so don't worry about them melting! It's only logical that in a country with as much rain as they have. Rain storms come every May and stay until the middle of July (and the most annoying feature about it is the unstable weather with a lot of showers and the humidity). That's why Japanese phones aren't as afraid of water as their Western cousins are.
Links
The rise & fall of Japanese phone giants [Video]
Video uploaded by TechAltar on December 19, 2020

<!-comments-button-->