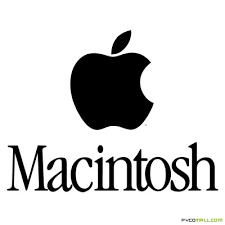 What is a Mac? Definition and history of Apple computer
Mac or Macintosh is a series of personal computers designed, developed, and marketed by Apple Inc.
The very first Macintosh computer was launched in January 24, 1984 as the first mass-market personal computer featuring a mouse and an integral graphical user interface. Users communicated with the original 1984 Mac computer, using a metaphorical desktop that included icons of real life items, instead of abstract textual commands.
This first Apple model is known as "Macintosh 128k" and the Macintosh product family has been nicknamed Mac since the development of the first model.
The Mac, however, was too expensive. The IBM PC overtook thus the general market, but Macintosh systems found success in education and desktop publishing.
Since the distant epoch, Apple has always been one of the largest personal computers manufacturers. In 1998, Apple consolidated its multiple consumer-level desktop models into the all-in-one iMac G3, which became a commercial success and revitalized the brand. Today, the current lineup comprises three desktops – the all-in-one iMac, entry-level Mac mini, and the Mac Pro tower graphics workstation, as well as three widely known laptops – MacBook Air, MacBook Pro, and MacBook Pro with Retina display.
Apple facilitates all aspects of its hardware and creates its own operating system that is pre-installed on all Mac computers. Unlike IBM PC compatibles, where multiple sellers can integrate hardware intended to run another company's operating system, Apple exclusively produces Mac hardware, choosing internal systems, designs, and prices. Apple also develops the operating system for the Mac. However, Macs are capable of running non-Apple operating systems such as Linux, OpenBSD, and Microsoft Windows with the aid of Boot Camp or third-party software.
In recent history Apple has generally dominated the premium PC market, in 2009 having a 91 percent market share for PCs priced at more than $1,000. The Apple Macintosh takes about 40-45 percent of operating profits in the PC industry (Dell Inc., Hewlett Packard, Lenovo, Asus, Acer, etc. having the rest of the market).
Sales of Macintosh have held steady, in comparison to Apple's sales of the iPhone and iPad which increase significantly. MacBooks are focused on the ultraportable niche that is the most profitable and only growing segment of PCs. Generally, each year Apple's Macintosh rank second or third on the "list of intended brands for desktop purchases" holiday season.
­
See also:
Apple Encyclopedia: all information about products, electronic devices, operating systems and apps.
iGotOffer.com: the best place to sell your used Apple device online. Top cash. Free quote and free shipping included. BBB A+ rated business.
<!-comments-button-->