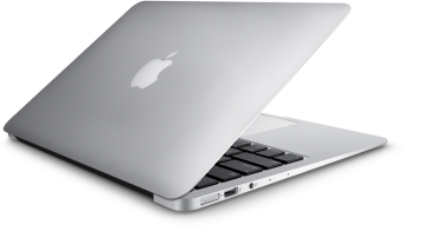 Disk Security: How To Encrypt Your Mac With FileVault
If you want to sell or replace your Mac, you will want to wipe it first. You do not want your personal information and files to be available to the next user. Today, it is possible to sell an old, used, and even broken Mac online, so it may be helpful to learn how to erase the data on your computer. Encrypting your Mac is also highly recommended, even if you plan to keep it. Encryption makes your files unreadable to an unauthorized party, thus adding security.
Encrypting a drive on your Mac is very simple with the built in FileVault system. To do so, simply go into Settings, select Security and Privacy, and then turn on FileVault. Depending on the size of your disk and the amount of data on it, encryption may take anywhere from a few minutes to several hours. The computer will give you two options, to set a recovery key or to unlock the data using your iCloud account. If you do not take this step you could lose all your data (if you forget the password you set).
Alternatively, you could also erase your drive. With the new El Captain system upgrade, you can no longer erase your data using the secure trash option. That's why the secure data erase through the erase data trash has disappeared. The secure data erase is no longer guaranteed.
However, to erase the data once and for all, you first need to open your System Preferences. Next, go to Security and Privacy, start the Mac OS Disk Utility, then choose erase disk and choose the disk you want to erase. A pop up window will ask if you really want to erase all the data, click yes and you're good to go. Repeat these steps to make sure all your data is fully erased.
­See also:
Apple Encyclopedia: all information about company, products, electronic devices, operating systems and apps.
iGotOffer.com: the best place to sell used MacBook online for the top price. Free quote, free shipping. BBB A+ rated business.
<!-comments-button-->