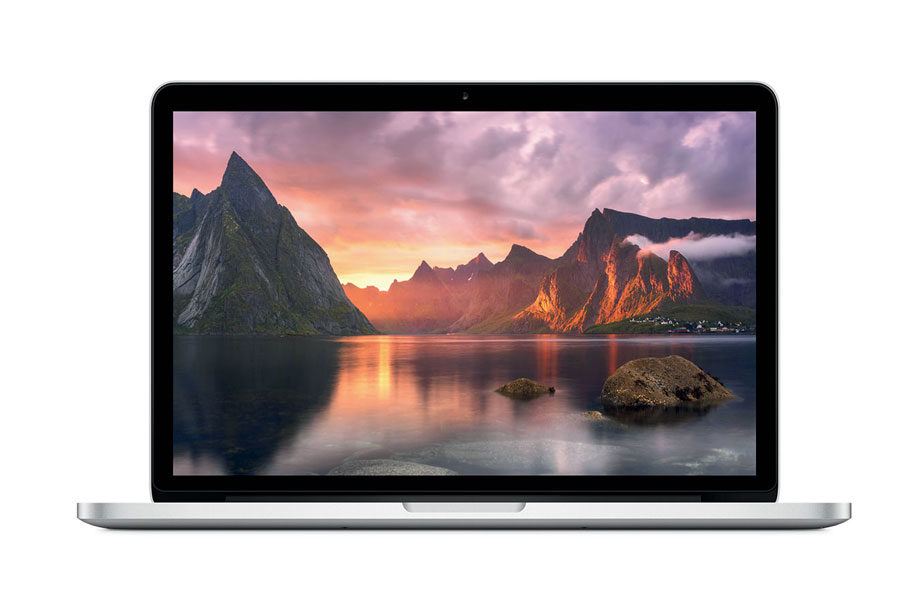 MacBook Pro 2017: Something Old, Something New
The MacBook Pro 2017 lives up to the old English saying about a bride's gown, "something old, something new, something borrowed, something blue". Brides incorporate this tradition into their wardrobes on their wedding day.
We think the new MacBook 2017 will be a favorite among consumers, but let's see what has really changed in this new model.
From the look of it, the latest MacBook Pro is identical to the last year's model.
Its looks remain discreet. The 13-inch MacBook Pro, in a silverfish-gray aluminum casing, is still the slimmest and lightest in its category (0.59 inches thick and 3.02 pounds). Its 15-inch sibling is a bit larger (0.61 inches thick and 4.02 pounds). However, these laptops' bezel designs disguise their true sizes.
Retina displays are also part of the new models. The 13-inch model boasts a 227ppi screen at a 2,560 x 1,600 resolution, while the 15-inch model has a 220ppi screen at a 2,880 x 1,800 resolution, thus giving these PCs some of the best picture displays in the world. This is one thing Apple can be proud of. Obviously, it's hard to invent something better than this, if we aren't including hologram screens.
Apple also failed to implement the Touch Bar in the 13-inch MacBook Pro 2017. This would have been a nice feature, but perhaps the width of the keyboard made the installation of this touch device impossible. Squeezing it into a smaller casing would have meant a considerate overhaul of the Touch Bar construction. Since the MacBook Pro upgrade took place on such short notice, engineers just didn't have enough time for this.
A big change is concealed inside the MacBook Pro 2017, which is why Apple upgraded the line mid-year, only six months after the debut of the MacBook Pro. This change is the 7th generation of Intel Core processors, Kaby Lake.
They too came out quite unexpectedly, warping the company's tick-tock principle. They are so fast, so cool (in both meanings of this word) and so powerful, that Apple had nothing left to do but to upgrade their iconic products.
Kaby Lake CPUs also come with integrated graphics, and are capable of streaming 4K media, as well as media editing and creation. However, the top level 15-inch models feature higher-end discrete graphics on the AMD Radeon chip, AMD Radeon Pro 555 and Radeon Pro 560, with up to 4GB of VRAM. This is quite a departure in hardware design for Apple. Discrete graphics can rarely be found in laptops, especially Cupetino's laptops, as they have never been positioned for gaming and entertainment.
Kaby Lake's microarchitecture will allow Apple's latest flagship laptops to prolong the battery life, but the company was careful in their press-release and promised the same 10-hours of run time.
The CPU upgrade involves a memory tweak as well. This is because the newer processors can support faster memory than their predecessors, and a faster memory means faster performance. Now, the MacBook Pro line features a memory that operates at a 2,133MHz frequency. The specification for an entry level model of the MacBook Pro 2016 figured 1,866MHz. However, this year's laptops have 16 GB of memory tops. It's a shame, really. Considering that Kaby Lake can support as much as 64GB and more, it's a waste of their power.
And now the most painful issue of all – the price tag. The 2017 13-inch model without the Touch Bar is priced at $1,299 (£1,249, AU$1,899). That's not because Apple is now into charity, but because this model features just 128 GB of internal storage. That is less than half than in the previous year. So, if you don't need the performance boost all that much, there's no reason to ditch the 2016 model for a new one.
The 15-inch MacBook Pro with Touch Bar remains at its original $2,399 (£2,349, AU$3,499) price. On the contrary, buying this model is a good deal, for you'll get a better performance for the same price.
Is it worth buying the MacBook Pro of 2017? Apart from the design and OS, these laptops have no other advantages. Surface hybrids and laptops run on the same generation CPU and feature more RAM aboard, plus the touch screen and not just one thin strip on the keyboard. On the other hand, hybrids sport too many features which start to conflict with each other. Their top models come without the keyboard, which somehow ruins the whole idea of the hybrid.
To cut this short, the choice is yours. If you've been in Apple's ecosystem for years, upgrading your laptop seems only natural. If you want to move in from the Windows universe, the MacBook Pro 2017 also looks like a reasonable option. It's as fast as the iMac 2015, and shares the same display. However, it is not as expensive as the iMac 2017. Some people advise to start with a Mac Mini, but this is ridiculous towards the end of the 21st century's second decade.
.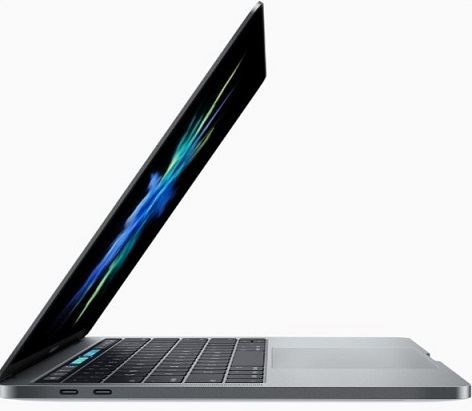 <!-comments-button-->