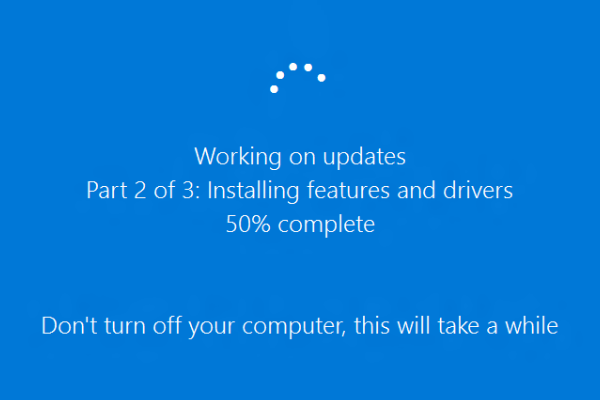 In April 2018 Microsoft Announced Big Changes in Order to Speed up Windows Updates
For most users of Microsoft Windows (at least every version since Windows 98), the mere mention of Windows updates is enough to draw gasps of horror and winces of mock pain. That's because updating Windows has been slow, difficult, and unreliable for years. Unfortunately for Microsoft, that meant that users started to avoid updating their computers at all.
Ironically, that tendency to avoid updates like the plague led to some of the OS's biggest security breaches to date. Many of the problems could have been avoided had users applied available security fixes in a timely manner. The end result of that vicious cycle is that the Windows platform has earned a reputation for being unstable and insecure.
Clearly, the Windows update process was very much in need of an overhaul. With the introduction of Windows 10, Microsoft tried to solve the update problem once and for all by making updates mandatory, even going as far as to force reboots without user consent. It didn't come as a surprise when a fierce user backlash forced Microsoft to give users back some control over the update process, allowing for some choice over timing and restarts.
The main problem that end-users had been reporting for years about the Windows update process is the fact that allowing an update meant they would often lose the ability to use their PC for hours at a time, and that the given estimates of update completion time were wildly inaccurate. The good news is that Microsoft has just announced that they're making some significant changes to the way future updates install in an attempt to minimize disruption to users.
Part of the reason that updates take so long on Windows systems is that the OS locks files that are in use, meaning that system files cannot be modified without rebooting into a mode that avoids loading anything but the update client. Without completely rewriting the operating system, there's no way to change that behavior. Instead, Microsoft is focusing on the things that can be done while the machine is in use.
Every update consists of four phases, and each phase is considered either "online" or "offline". Only the offline parts of the process require a reboot to accomplish, so Microsoft has been shifting as much of the work as possible into the online phases. Since the online phases happen in the background, Microsoft claims that although those portions will take longer than before, users are unlikely to notice or be impacted by them.
Microsoft reports that the changes mean that users can expect the average downtime associated with their next major update to be approximately 30 minutes. If true, that's a massive improvement when compared to the first major Windows 10 update, which featured an average downtime of 82 minutes. For now, the jury's still out. With the next big update which rolled out in early April, Windows users everywhere will have their chance to weigh in on Microsoft's efforts very soon.
LINKS
Windows 10 Build 17063 – Timeline, Microsoft Edge, Cortana, Fluent Design + MORE [Video]
Video uploaded by Windows Central on December 19, 2017

<!-comments-button-->